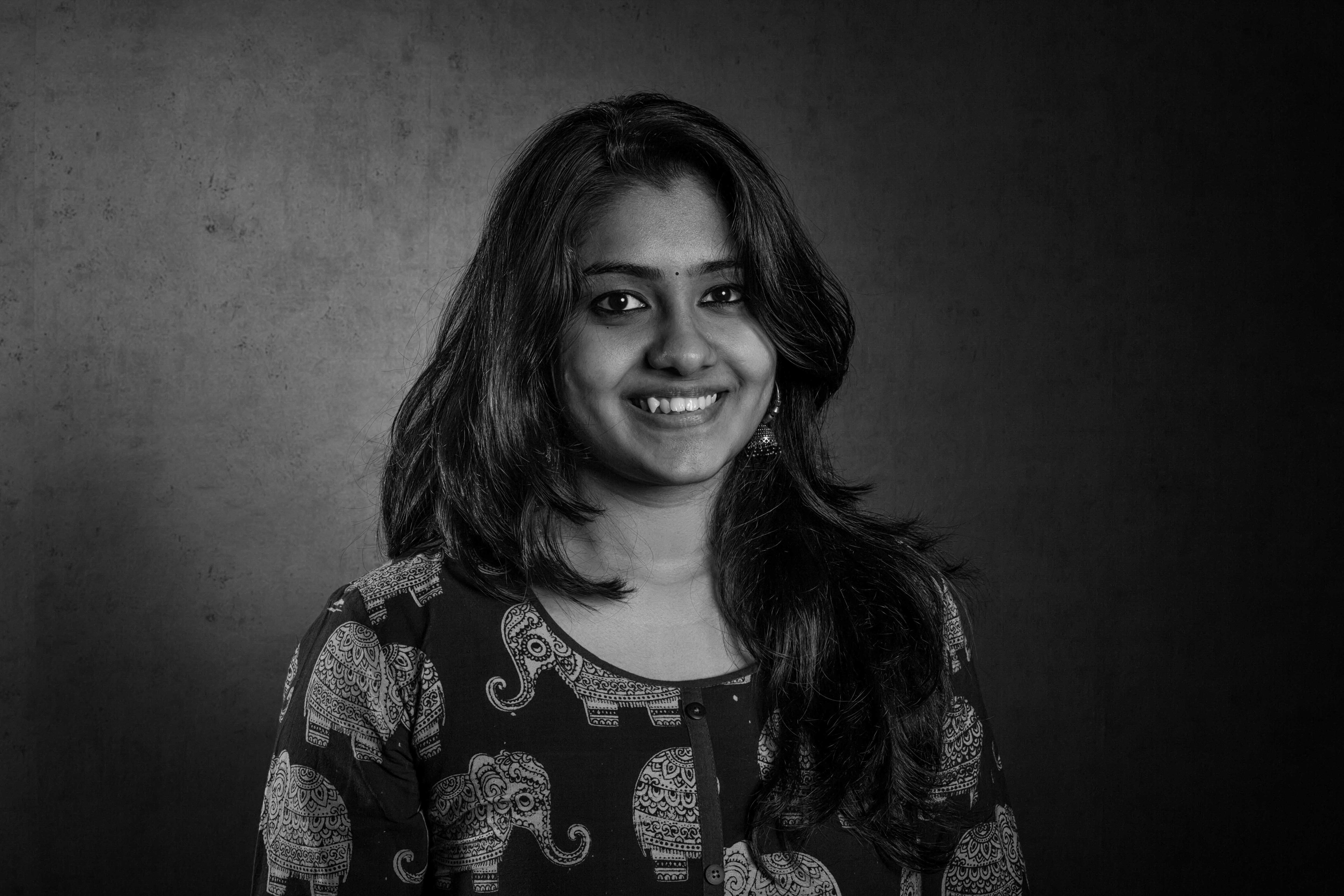 Writing about someone you know really well and have been friends with for nearly seven years is not easy. And I am going to remain as objective as I possibly can. Aswini Srinivasan, our chief strategist is incredible at what she does. She's decisive, has a unique eye for the creative field and is an extremely smart worker, to say the least. It's fascinating how she can go months without even a day's off. 

Her noteworthy eye for business and love for this domain makes her ideas not just different but also one of a kind. She's just 22 but has the qualities of a phenomenal leader in making. She's a conceptualiser who knows how to get the job done. 

Aswini is not only greatly respected by her colleagues but also immensely respectful of everyone she works with. She goes above and beyond for the people she cares about and the projects she undertakes, exceeding what the job requires her to do. She's known for her out of the box thinking and point of views. 

Over all that, she's an exceptional business partner. I couldn't have chosen a better person if a change in leadership is desired or new ventures to dive into with. I am not only proud to have watched her grow but also grateful for my personal growth because of her.