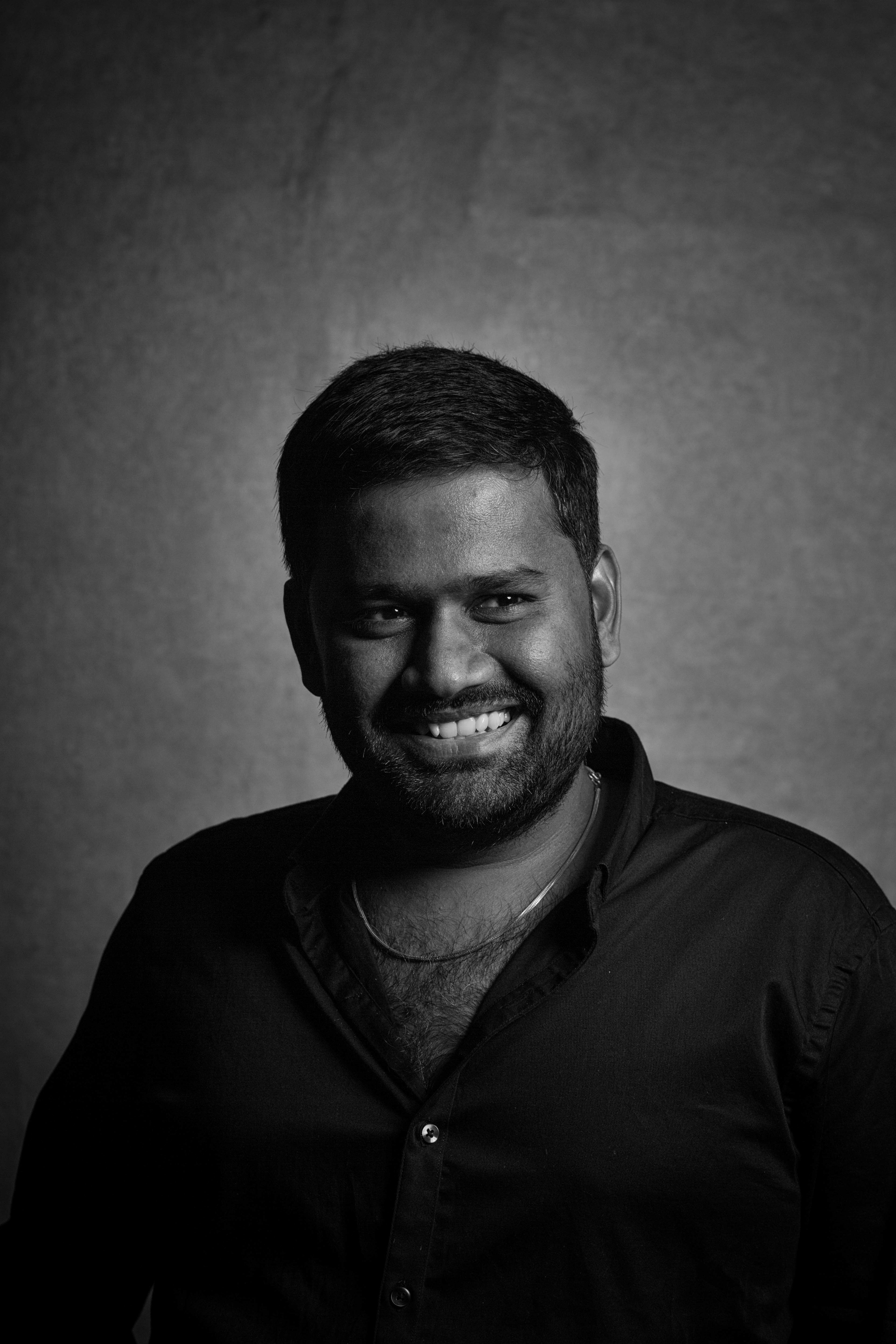 Every team has a person that's just super pleasant to be in the company of. Here at Studio 31, it's Kirubhakaran. Krif as popularly called is great at what he does and is dedicated, diligent and never let's his success get to his head. 

He does not settle or compromise on any work he does. The output he delivers has always met Studio 31's standard and his inputs have challenged us to improve the company's deliverables. 

Kriff is someone who's never hesitated to give his inputs about any important decision or discussion we had to settle on. He's participative, a great listener and is calculative of what is appreciated in the creative field. His knowledge about editing and photography is valued highly by his colleagues. 

Above all that, he knows how to balance his priorities. He's a great father and his family is adorable.

It's always such joy to work with someone who makes the job look so easy and subsequently motivates all of us.