Sweatha & Aswin | 
Aanandha Thirumana Maaligai, Chennai
Our first and maybe the last wedding during the COVID-19 pandemic
Weddings are a grand affair, and a typical Indian wedding is never complete without a minimum of 500 guests attending it. 
But, the COVID-19 outbreak has made a huge dent in daily life, and normalcy has been severely affected. Going to work is not an option anymore, traveling to other places isn't either and something as simple as meeting your friends & family must be avoided. So you can definitely rule out the question of celebrating weddings. 
Despite all of this chaos, the government has graciously given out an order that allows weddings to take place if they've already been planned. But here's the catch, the number of people who can possibly attend the wedding is 30. Let me say it again, 30! Imagine bringing down your guest list from 1000 to just 30. Well that's what this couple has done. 
Of course, the intention of this blog is not to state that your wedding is more important than your health or safety. But, merely an attempt to showcase that sometimes love between two people is unstoppable. 
Meet our couple Sweatha & Aswin. ​

​​​​​​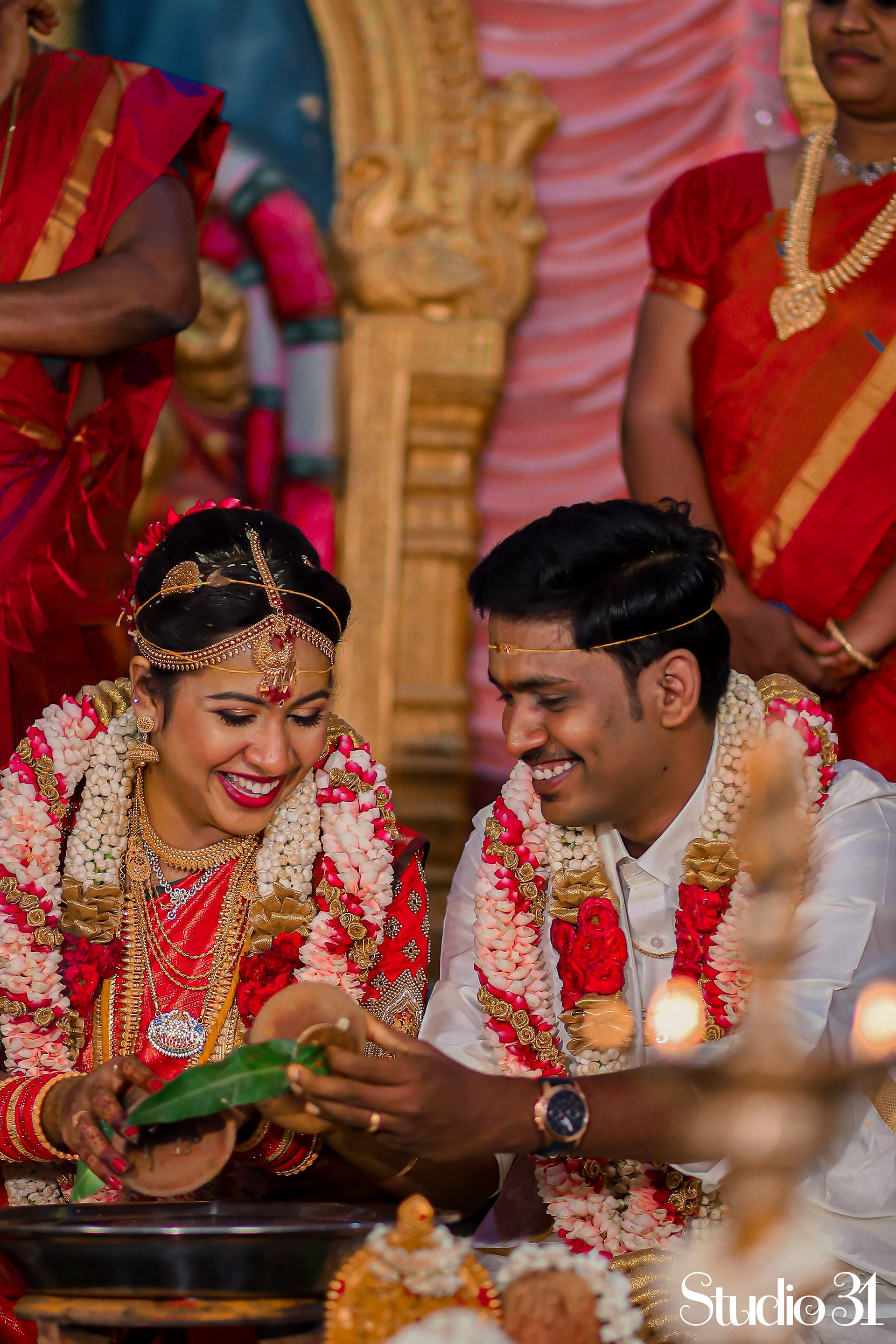 When times get dark, love is the only emotion that gives us the strength to keep moving forward. And these two lovebirds are a true testament to that. Their initial guest expectancy for their wedding and reception was 1000 people. But, in order to continue with the wedding they limited their guests to just 30 people, out of which 4 people were our very own crew members. They have also decided to call off their wedding reception, because of safety concerns.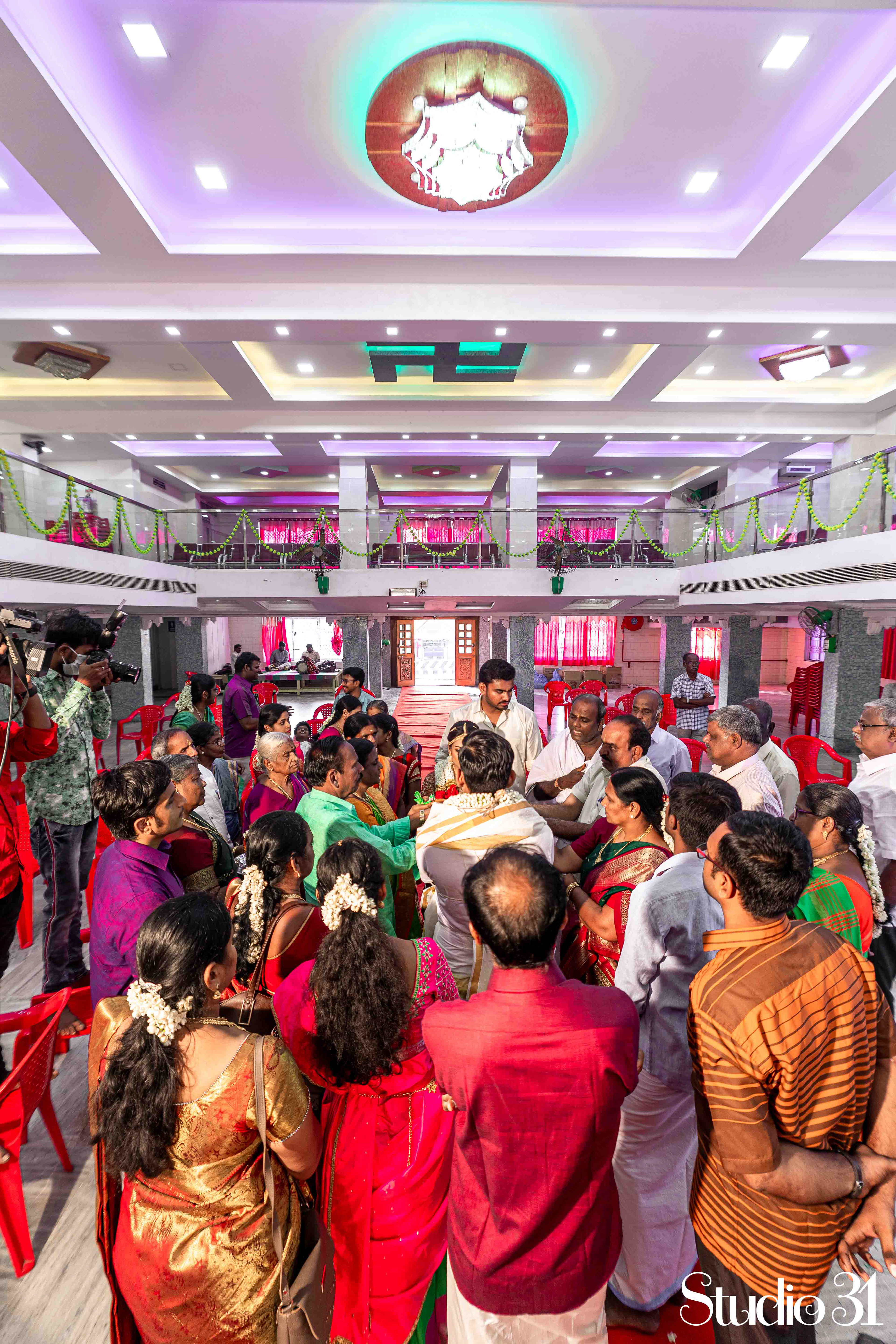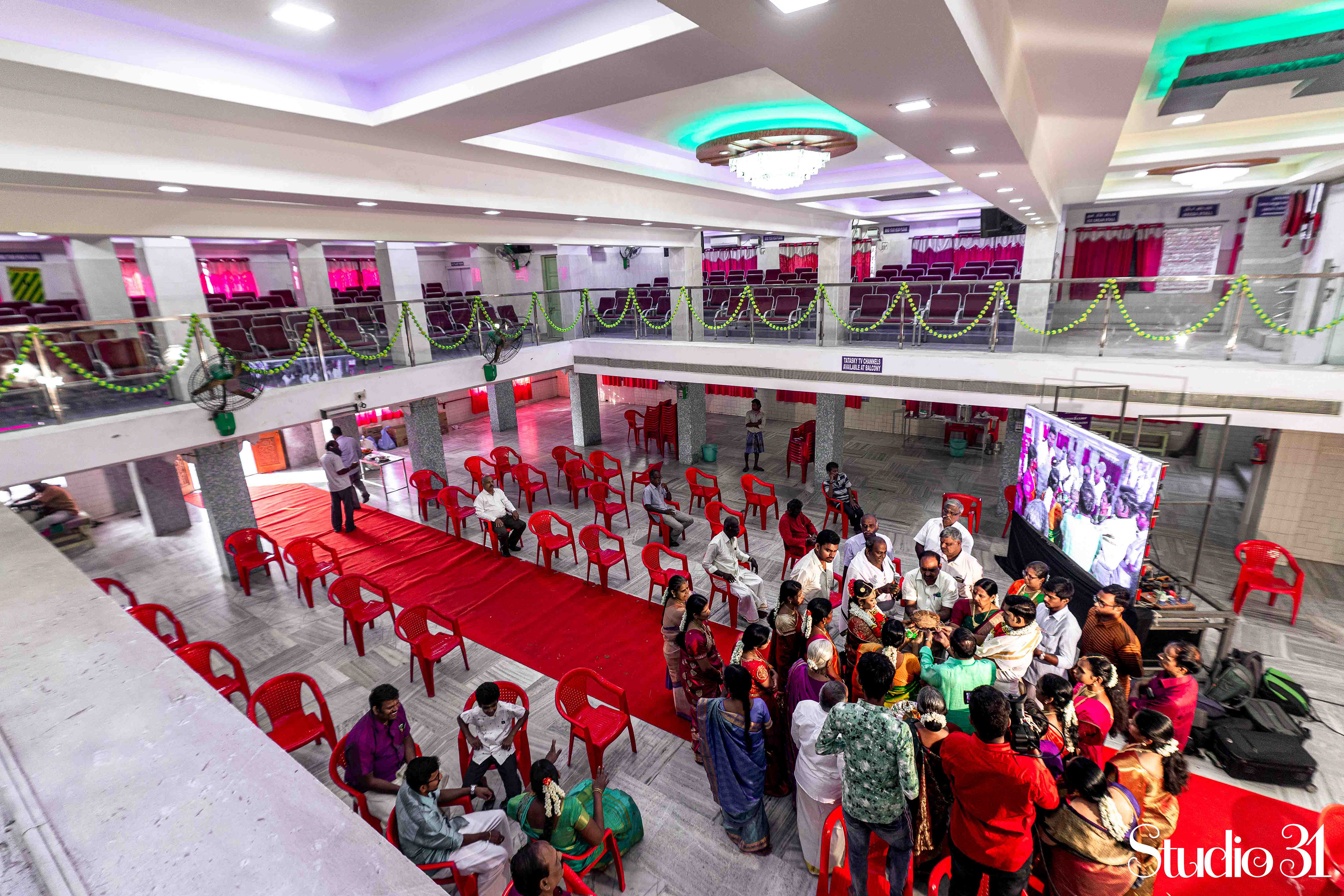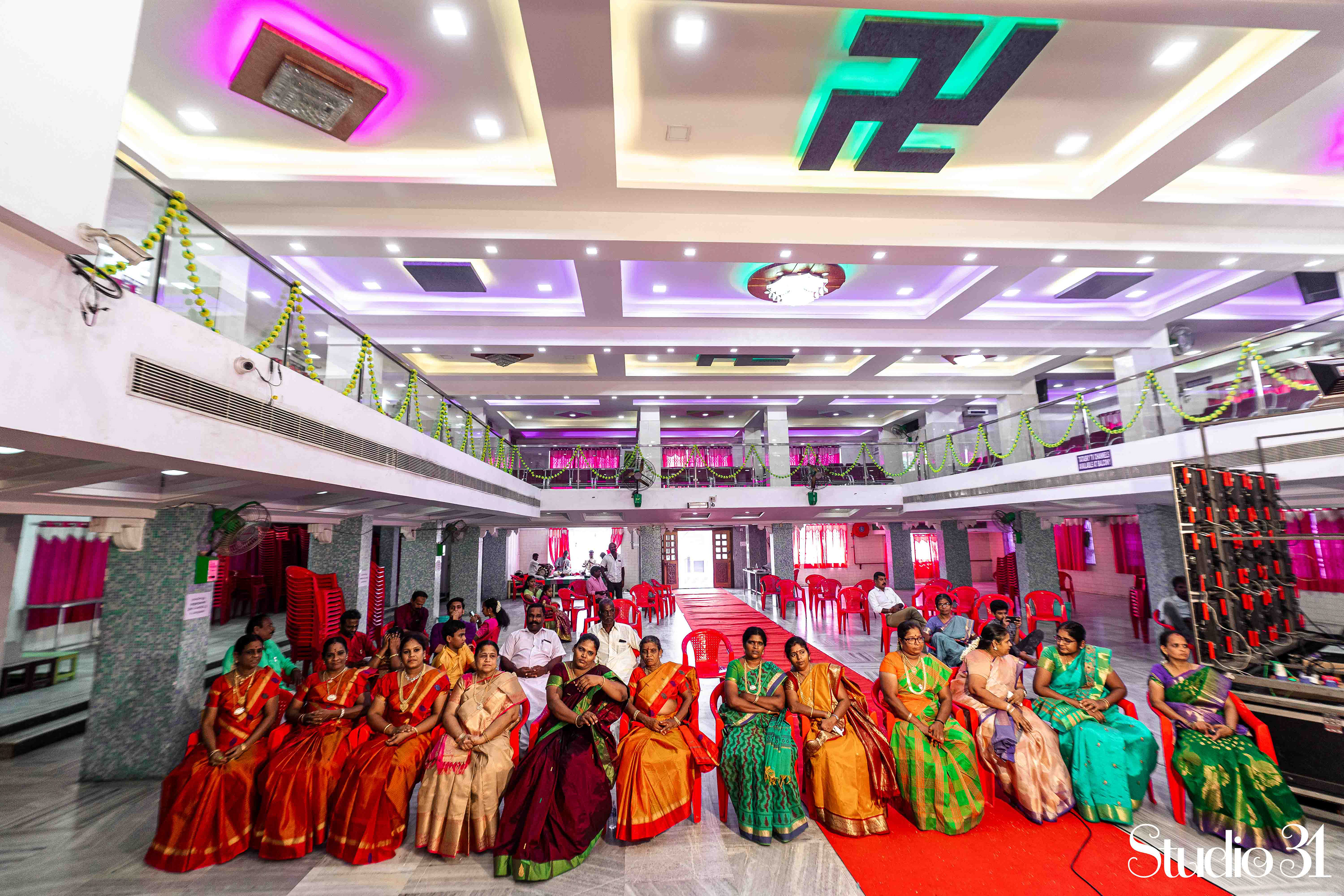 Weddings are a once in a lifetime experience -- Everyone wants to celebrate them in the most grand way possible along with all their loved ones. But the pandemic has forced all of us to stay indoors and avoid any human contact. But weddings are all about hugs, kisses, handshakes, dances and everything that involves human contact. So, how can a wedding happen that ensures the safety of all the people who visit?
By following these simple rules and these necessary precautions taken by the couple, the wedding guests and our crew.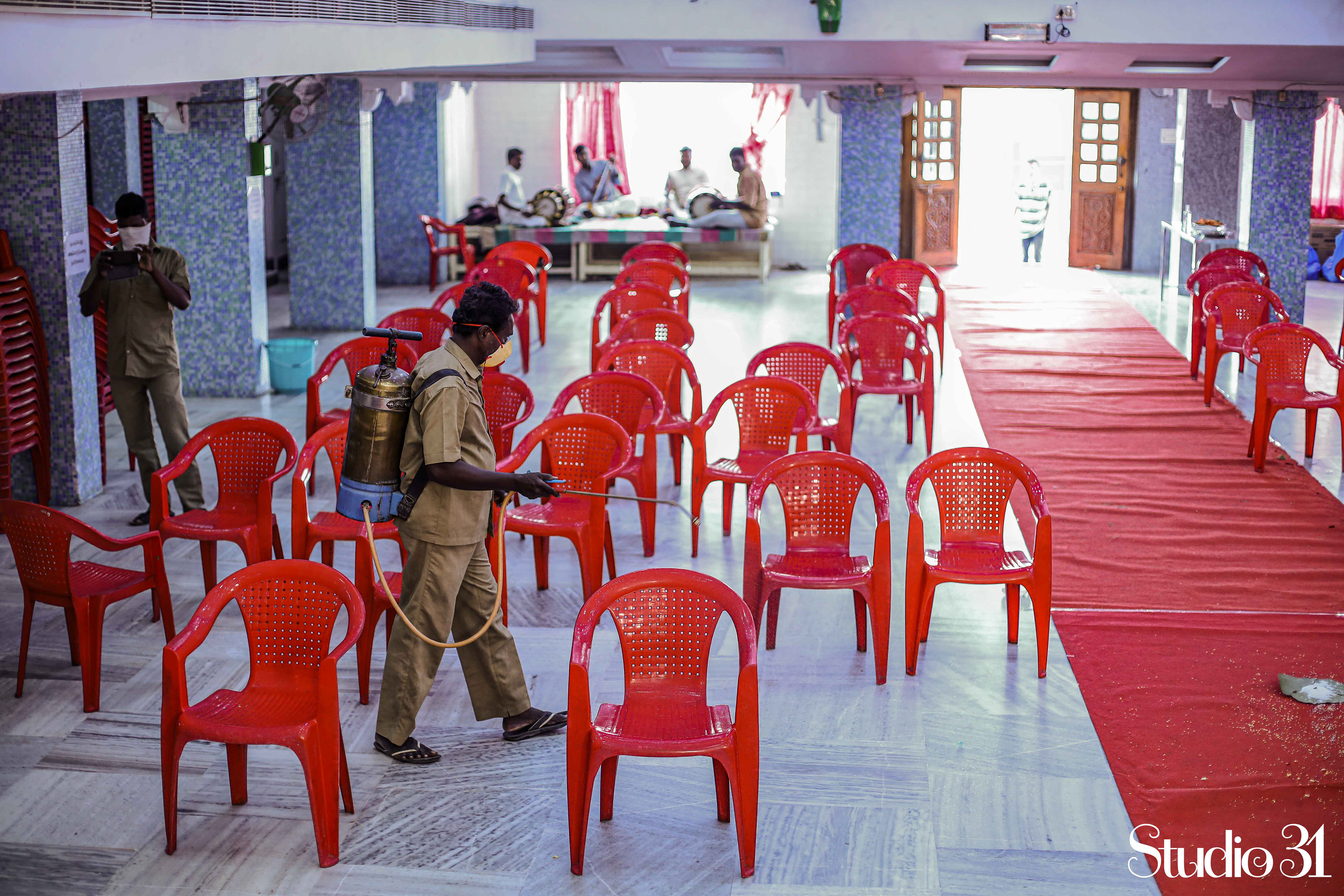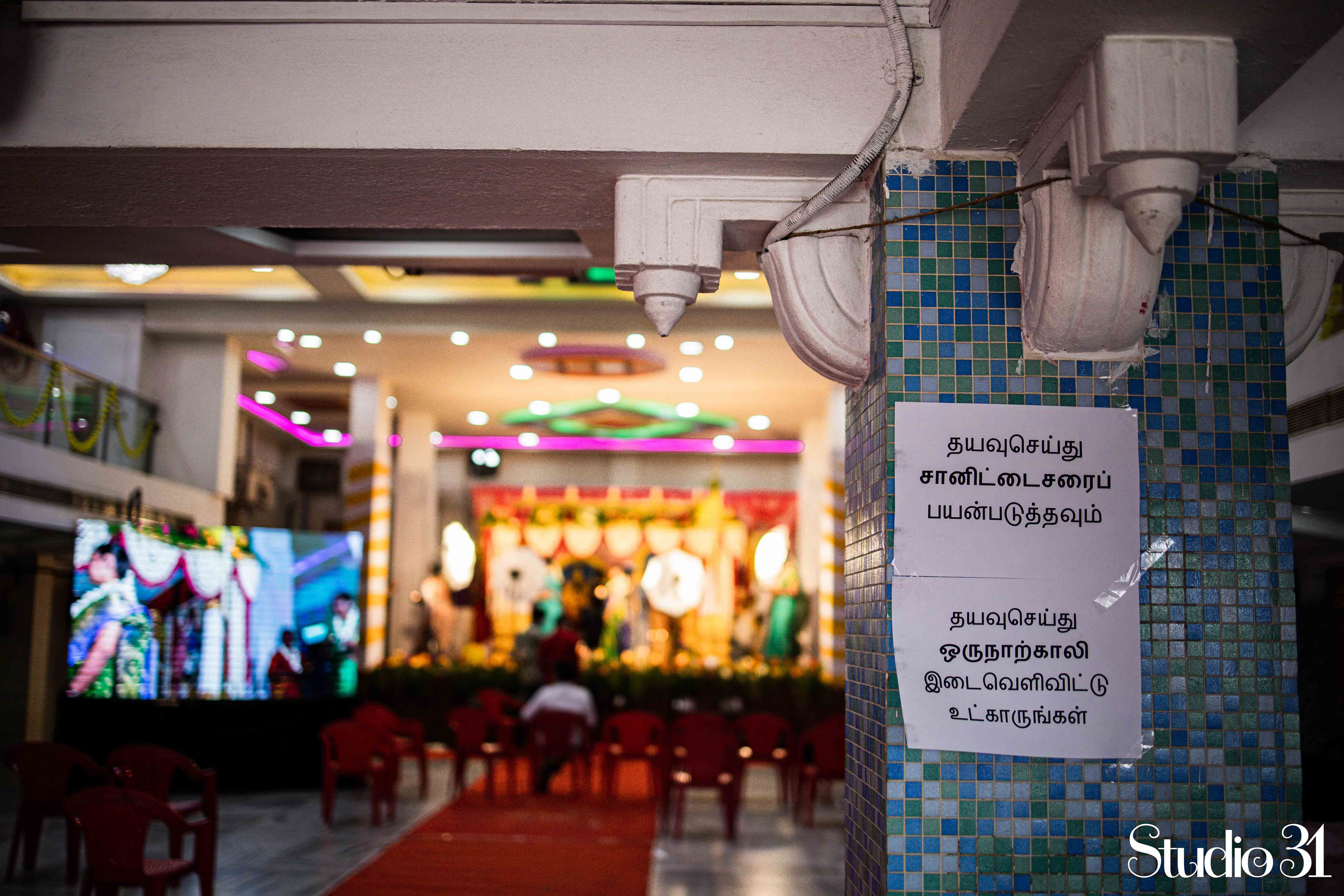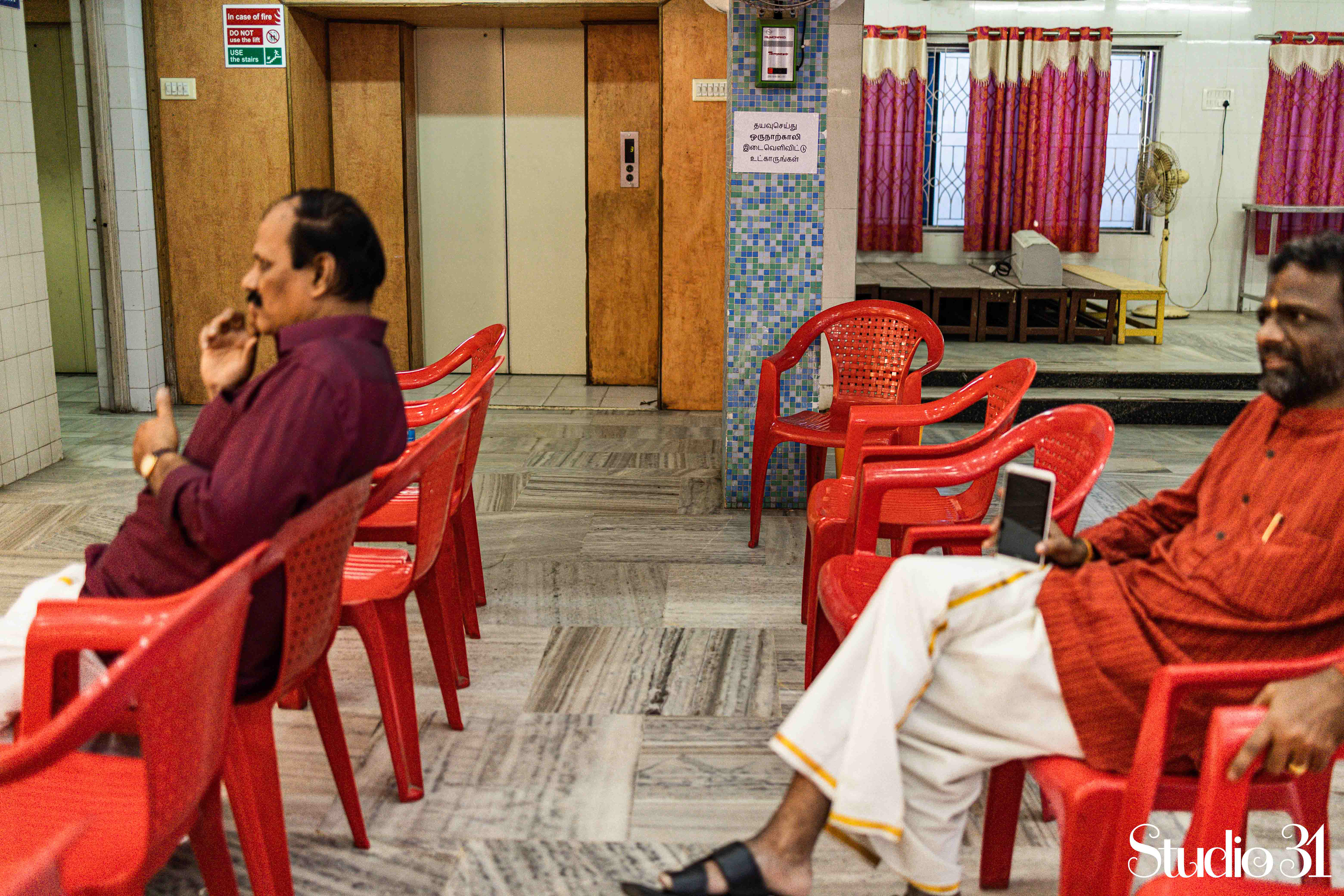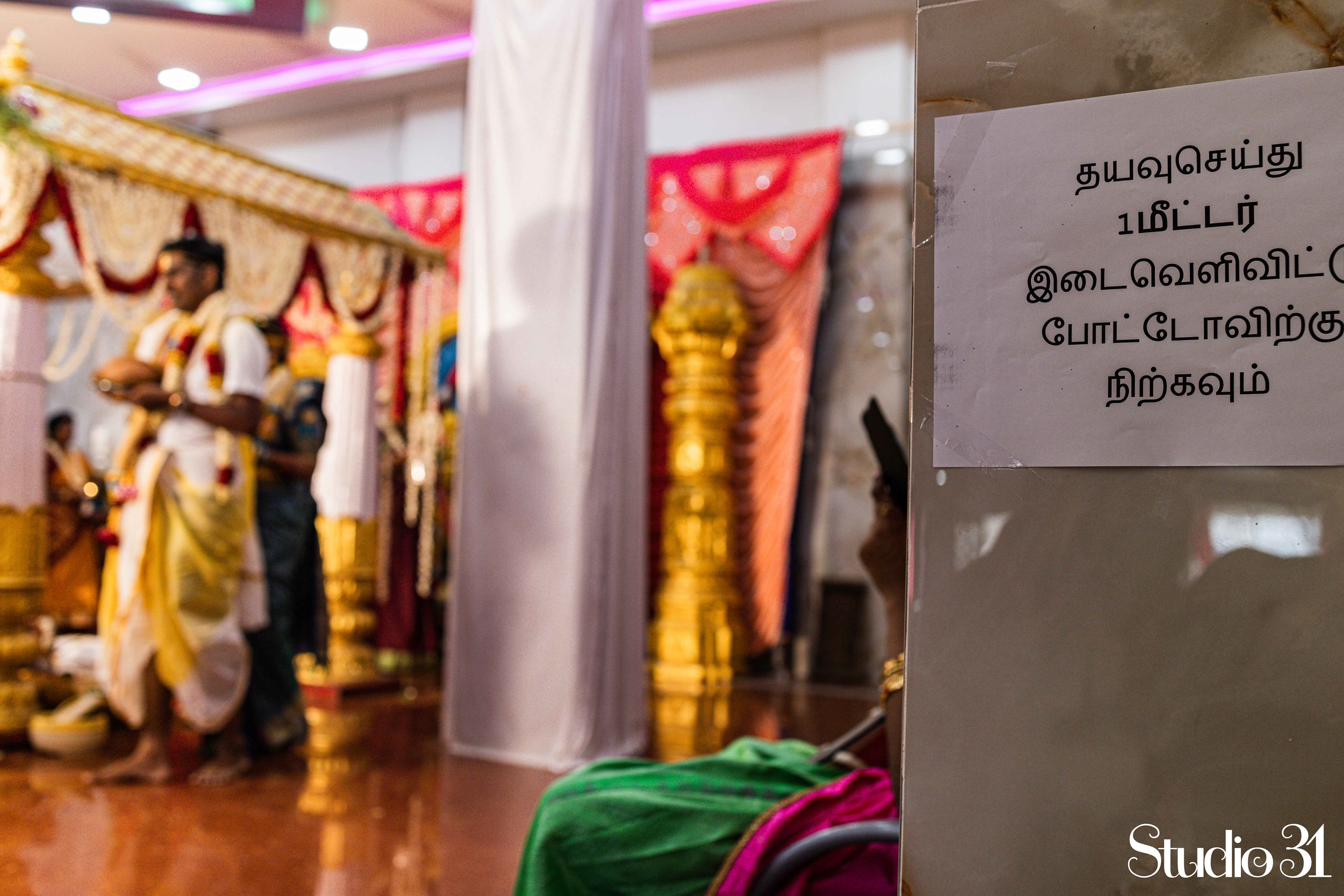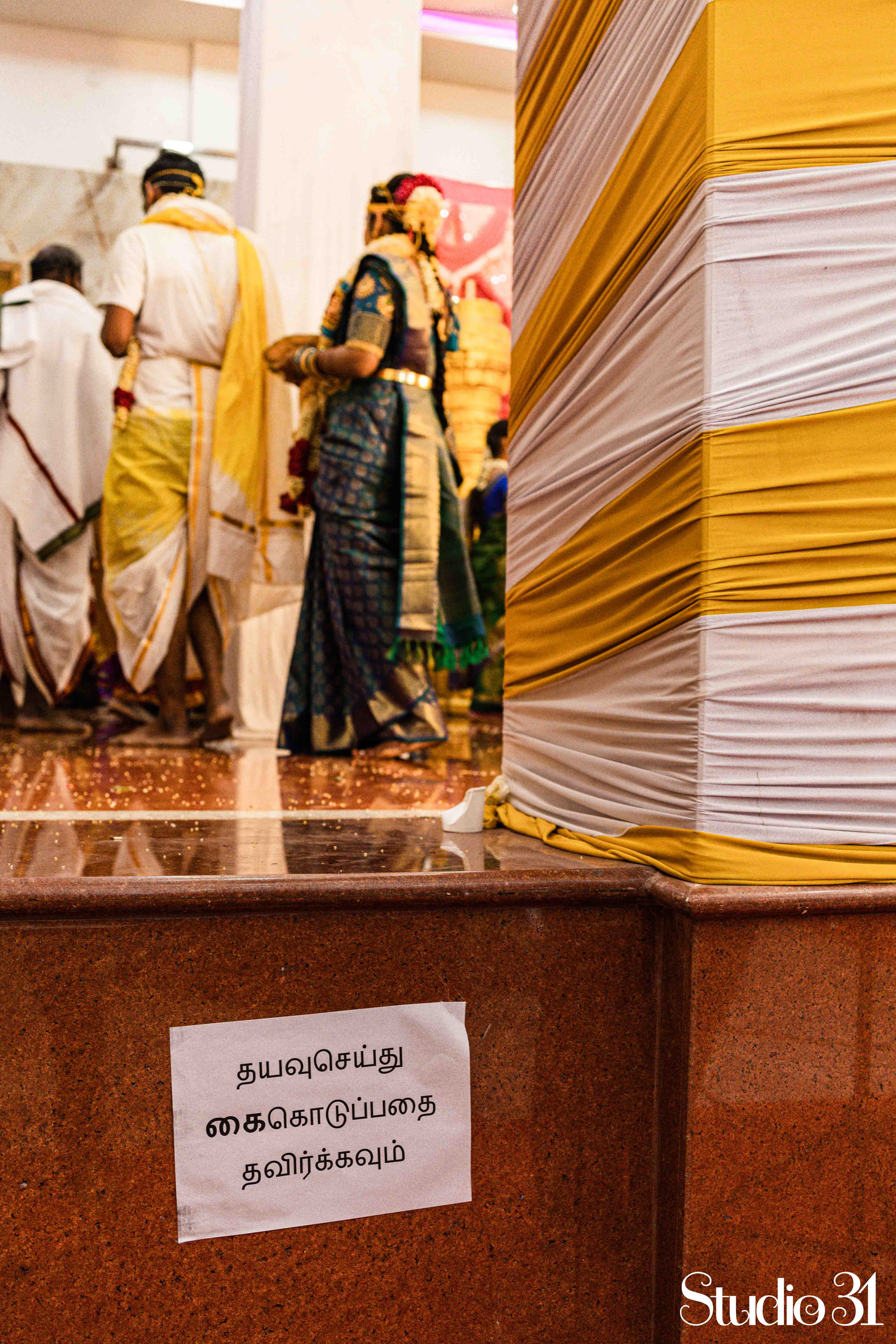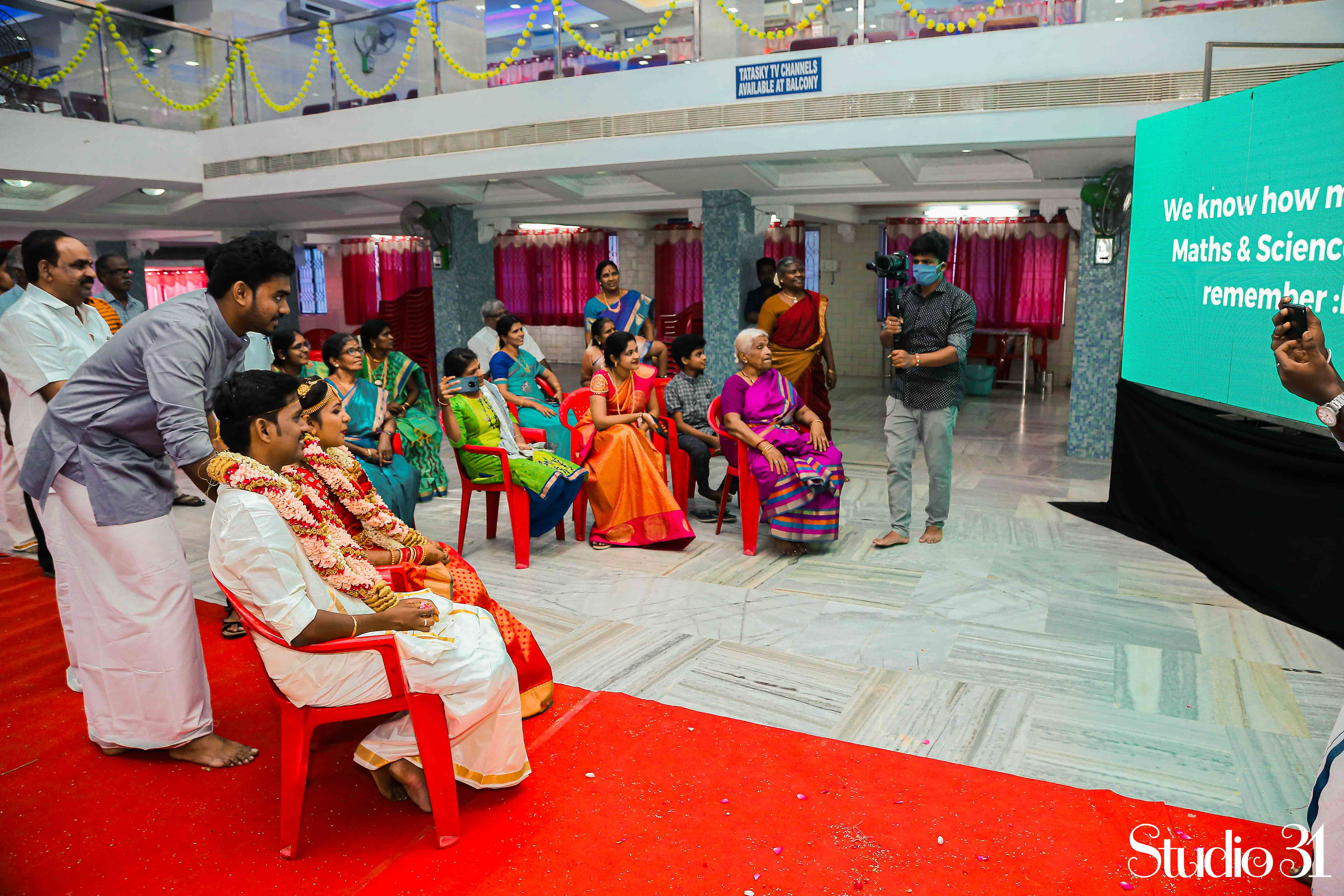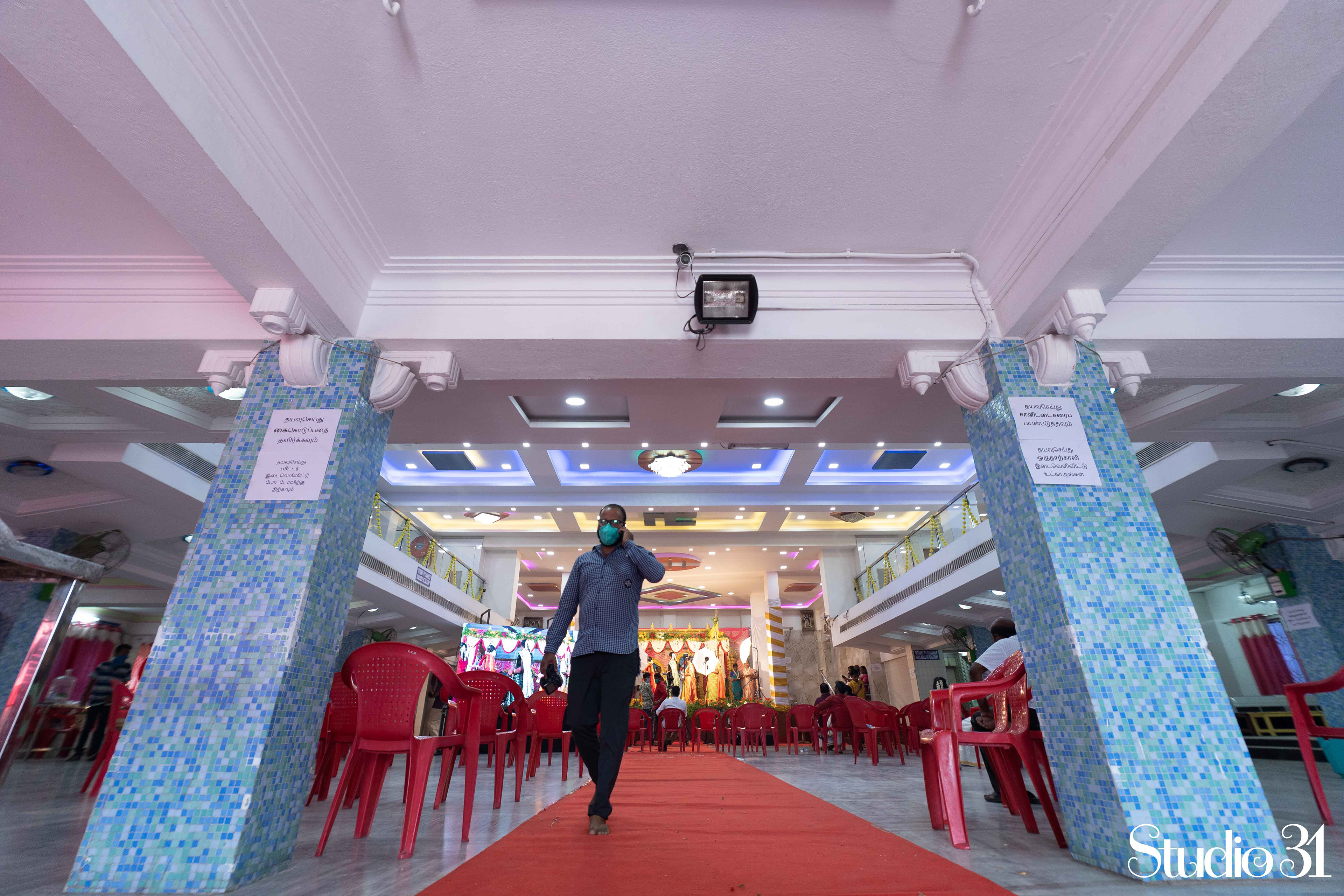 Emotions are bound to run high at weddings, we usually see the bride and groom cry or even members from their family. But when the world is in an uncertain place and everything is in a state of chaos, how do people react? How do we cope? What do we feel about celebrations? Do we even have the mind to celebrate? And a wedding party is more than just the families involved. There's the caterers, the venue coordinators, the security team, the photography team, the decorators and the wedding planners. And in situations like these, how does each individual involved go about their livelihood? What is their source of income? Do they even have the bare minimum to lead a simple life during such times? 
During this wedding, the venue coordinators had to stay outside the hall, in order to reduce the number of people present inside and ensure social distancing. The same was followed by the caterers. They delivered the food and the family members themselves, served it to their guests. As our main enemy is a virus, one should take measures to ensure that the food is clean, healthy and safe to be consumed by your wedding guests. 
And finally the smallest and safest wedding (in terms of hygiene) that Studio 31 has ever captured.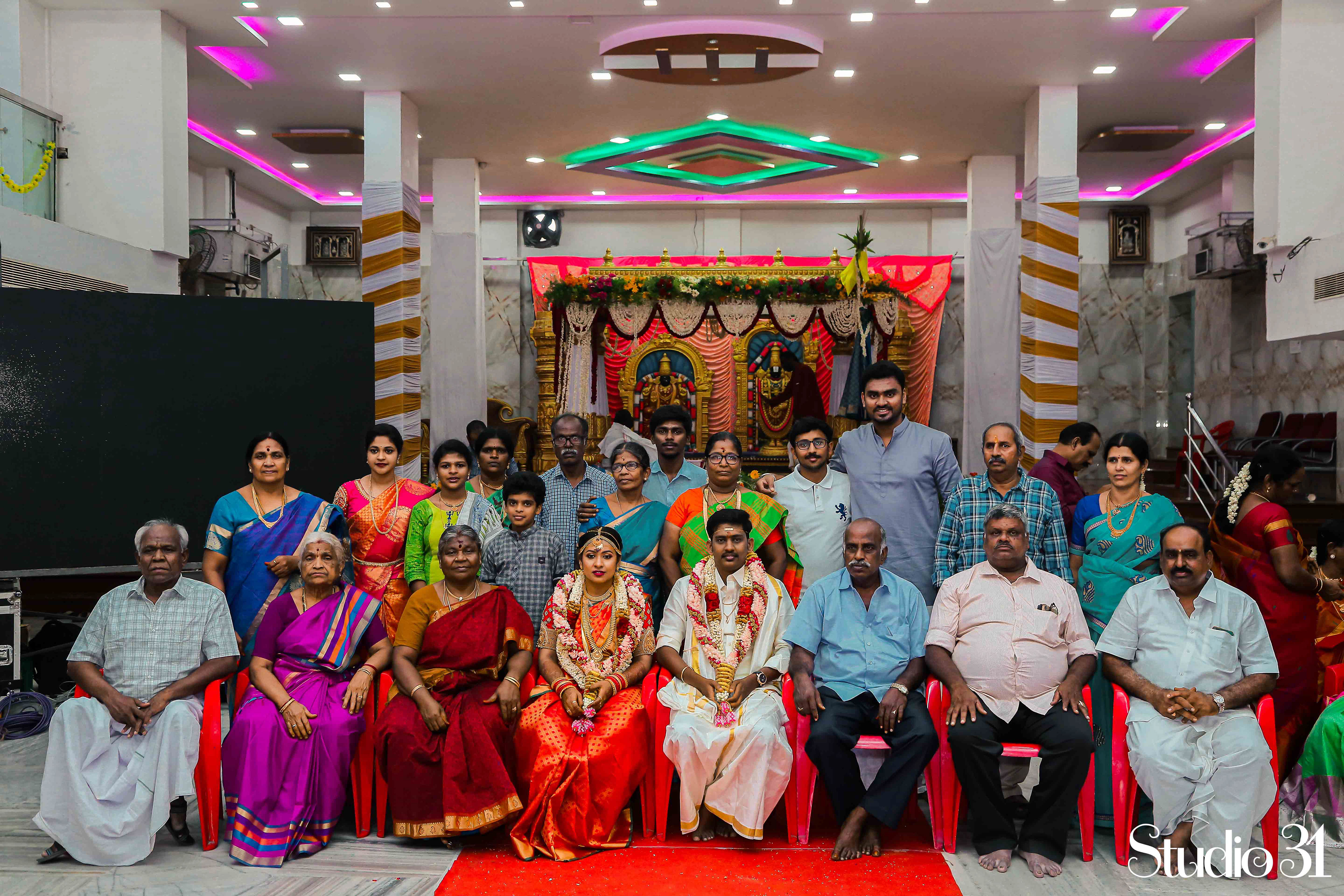 What we presented to you so far was the world within four walls, but here's what the real world looks like…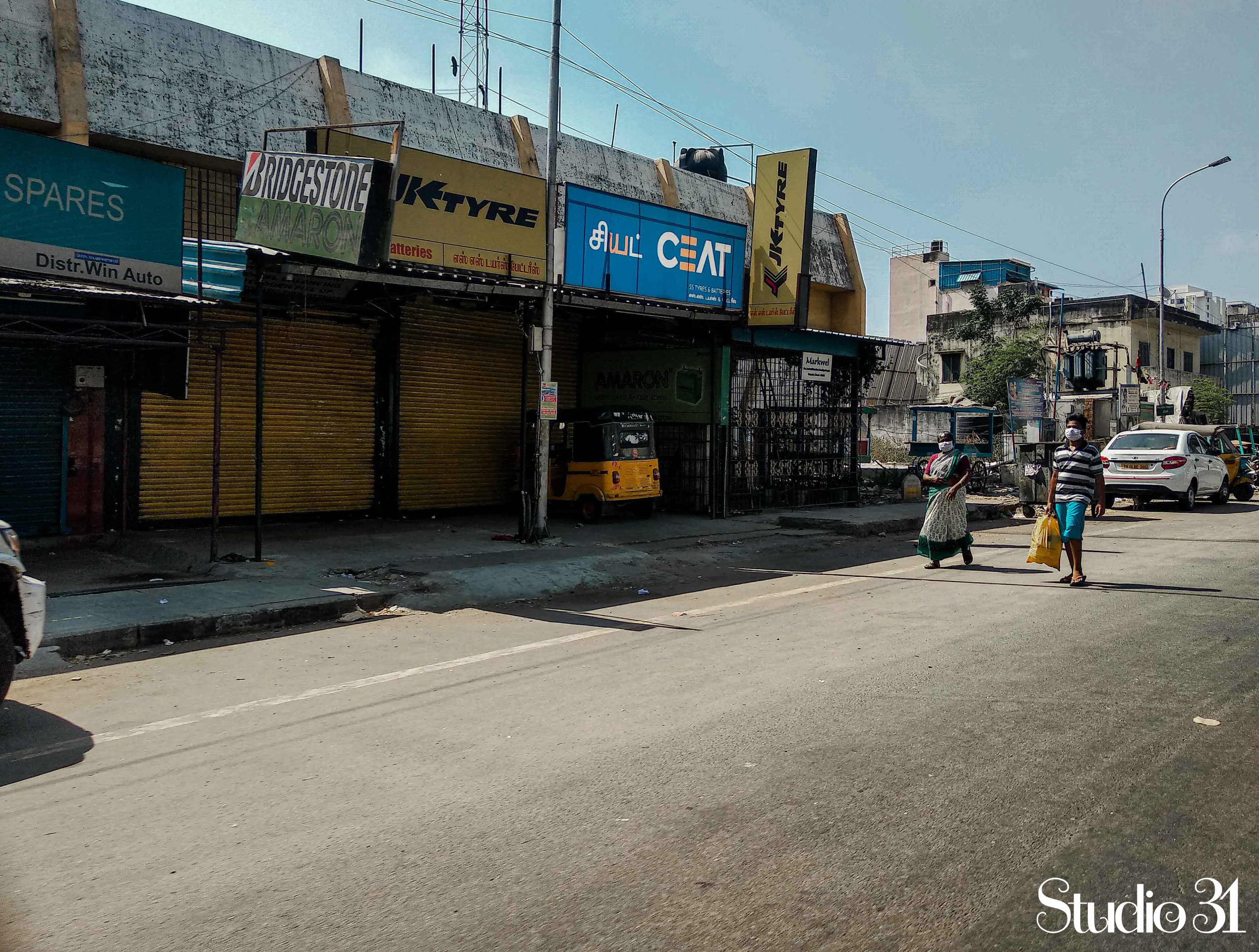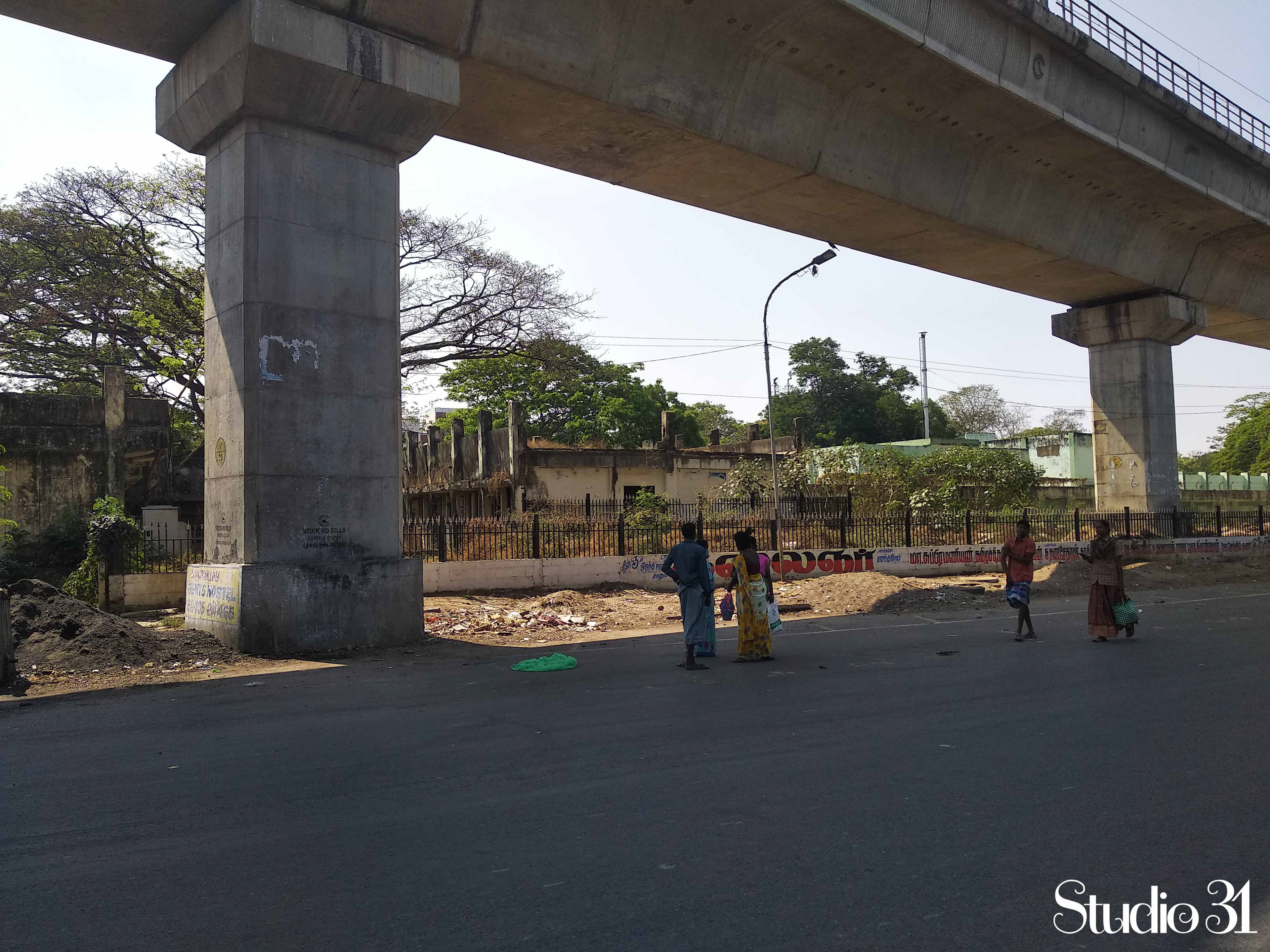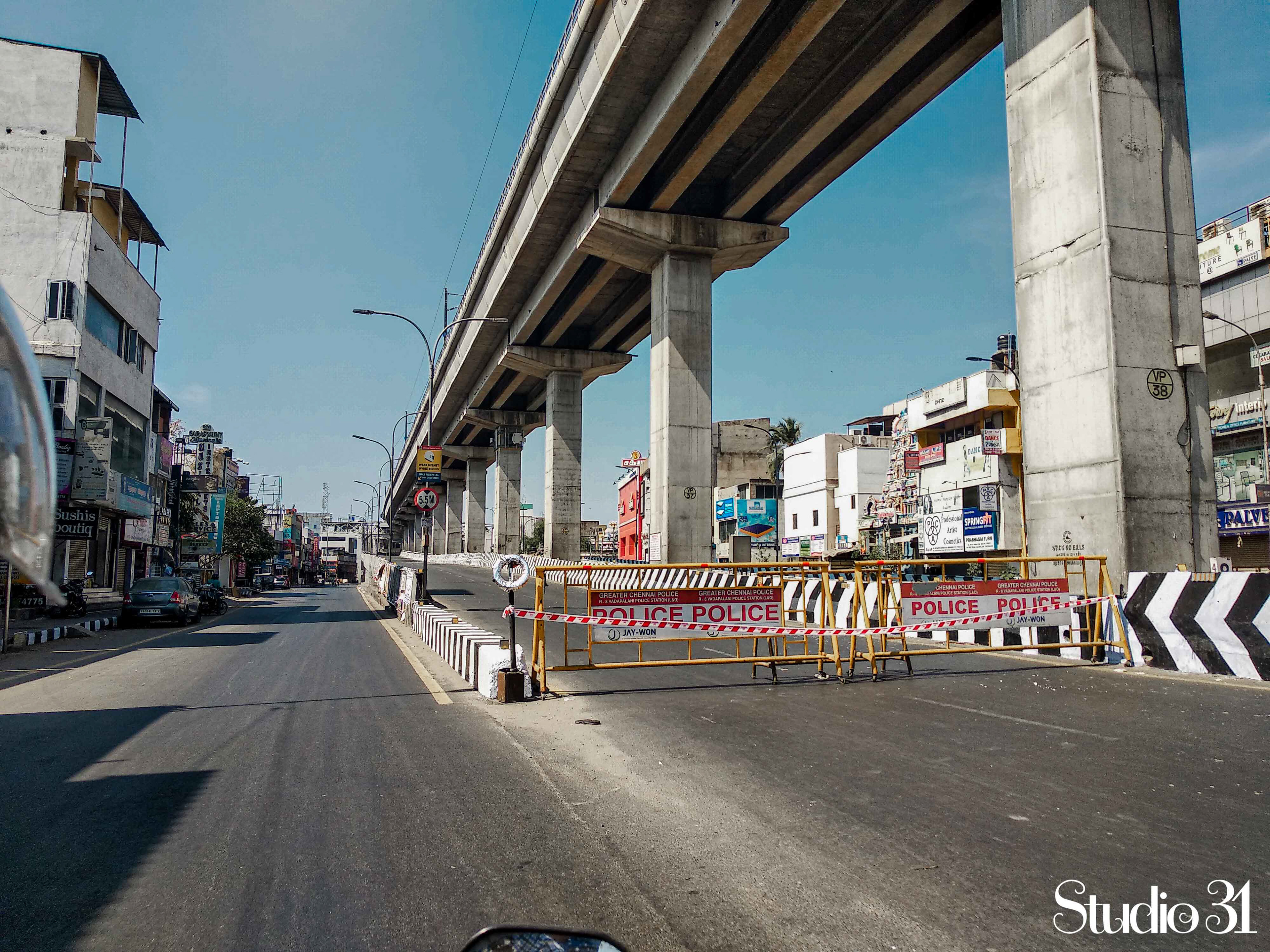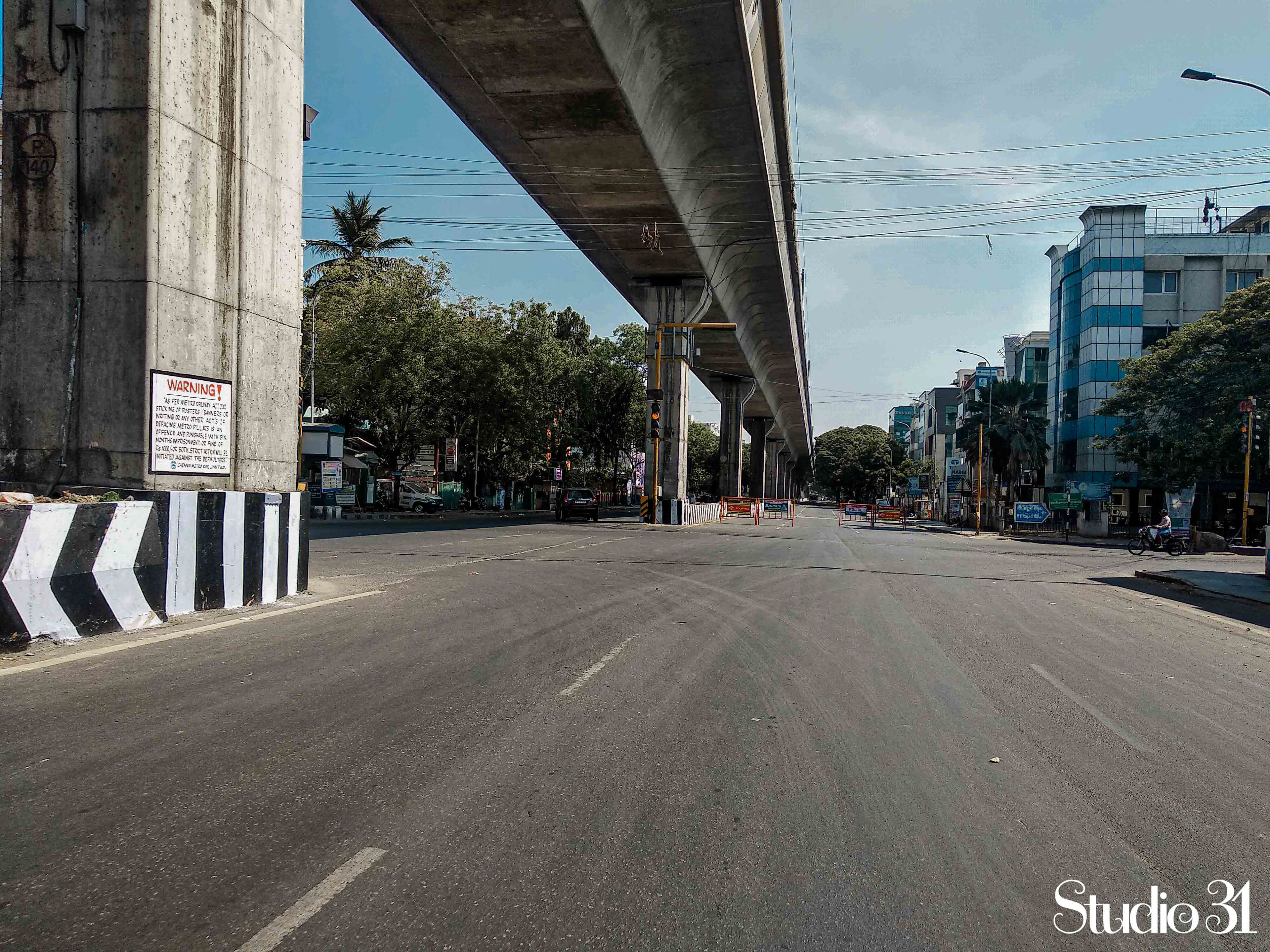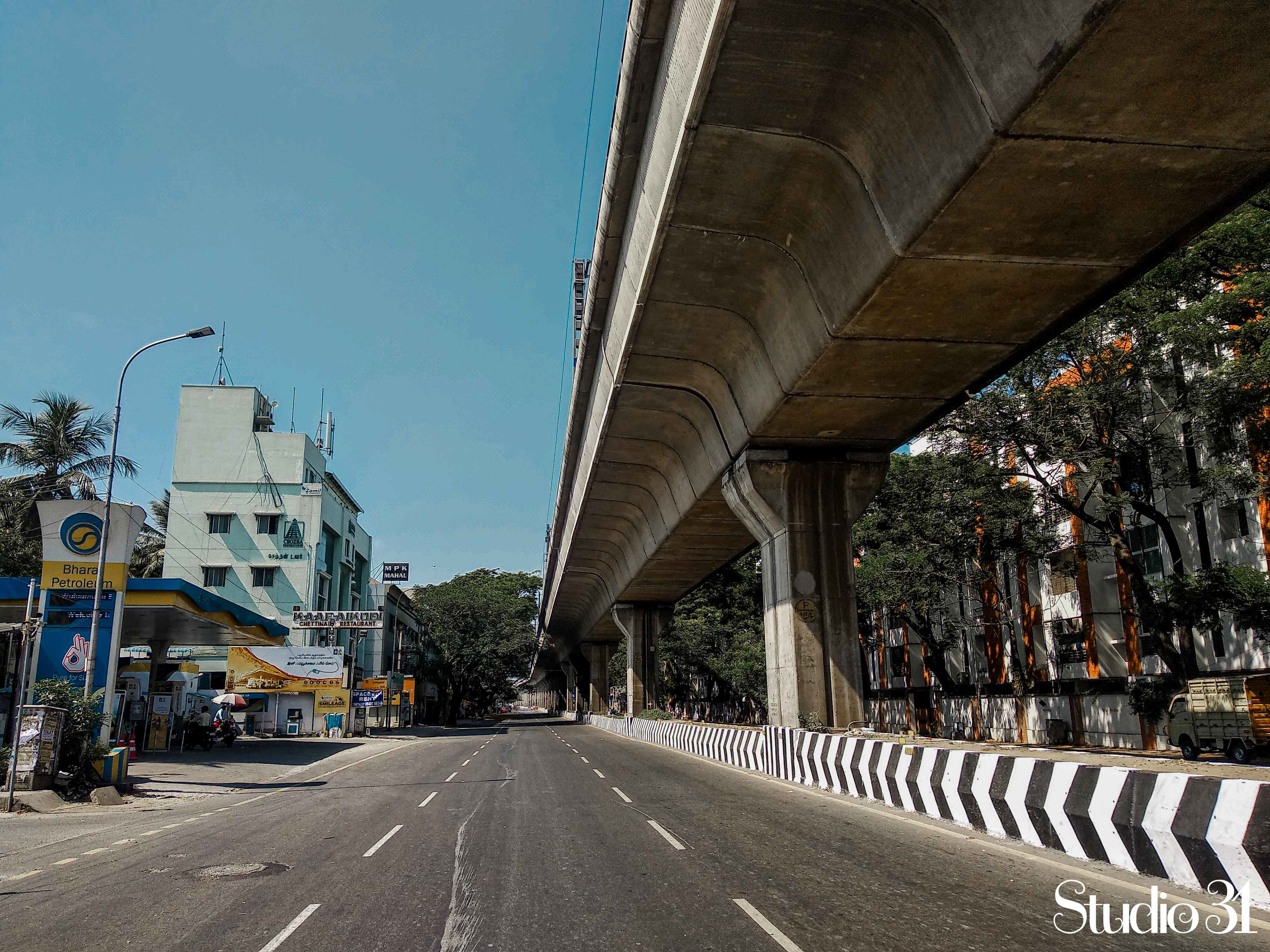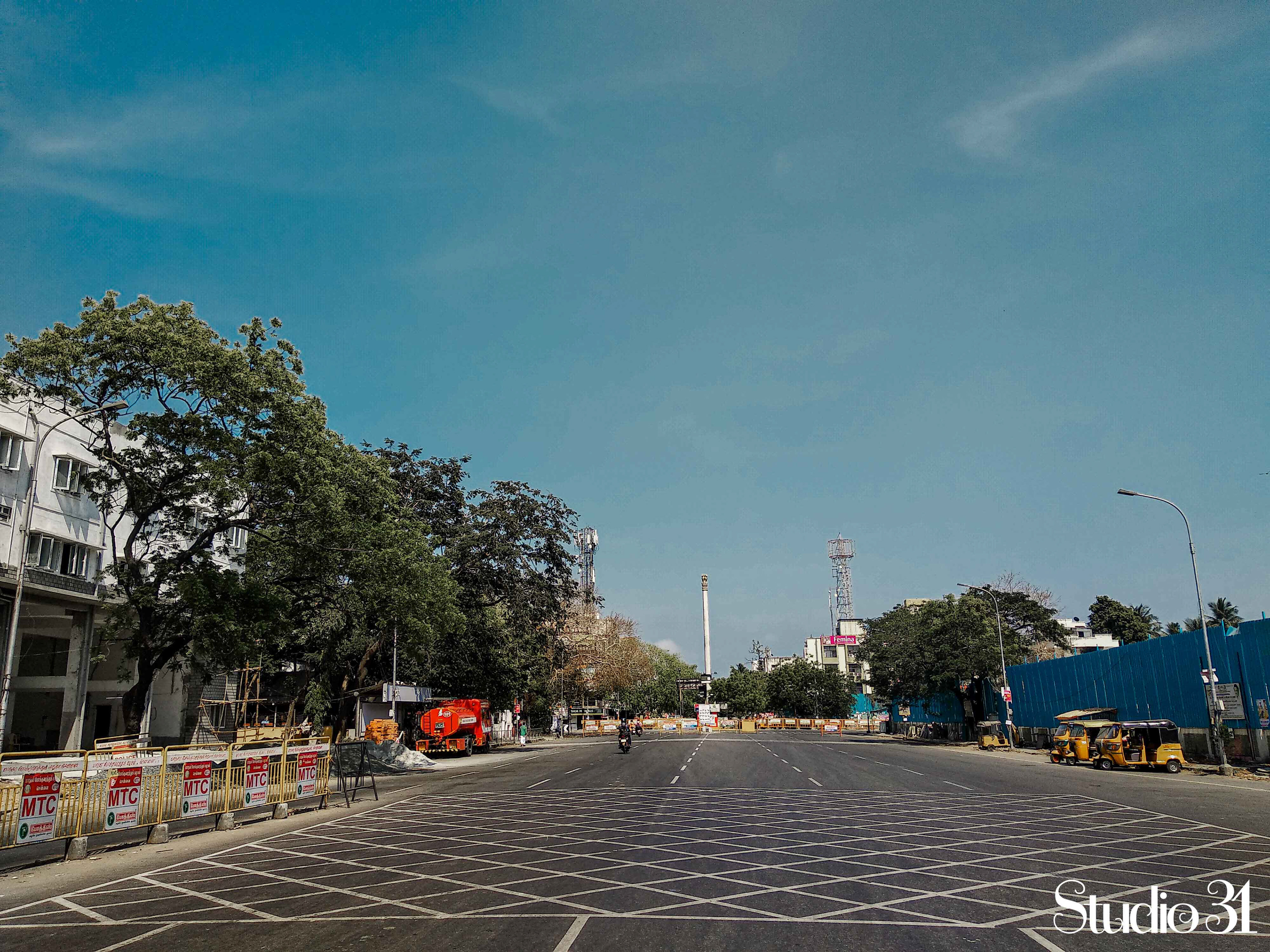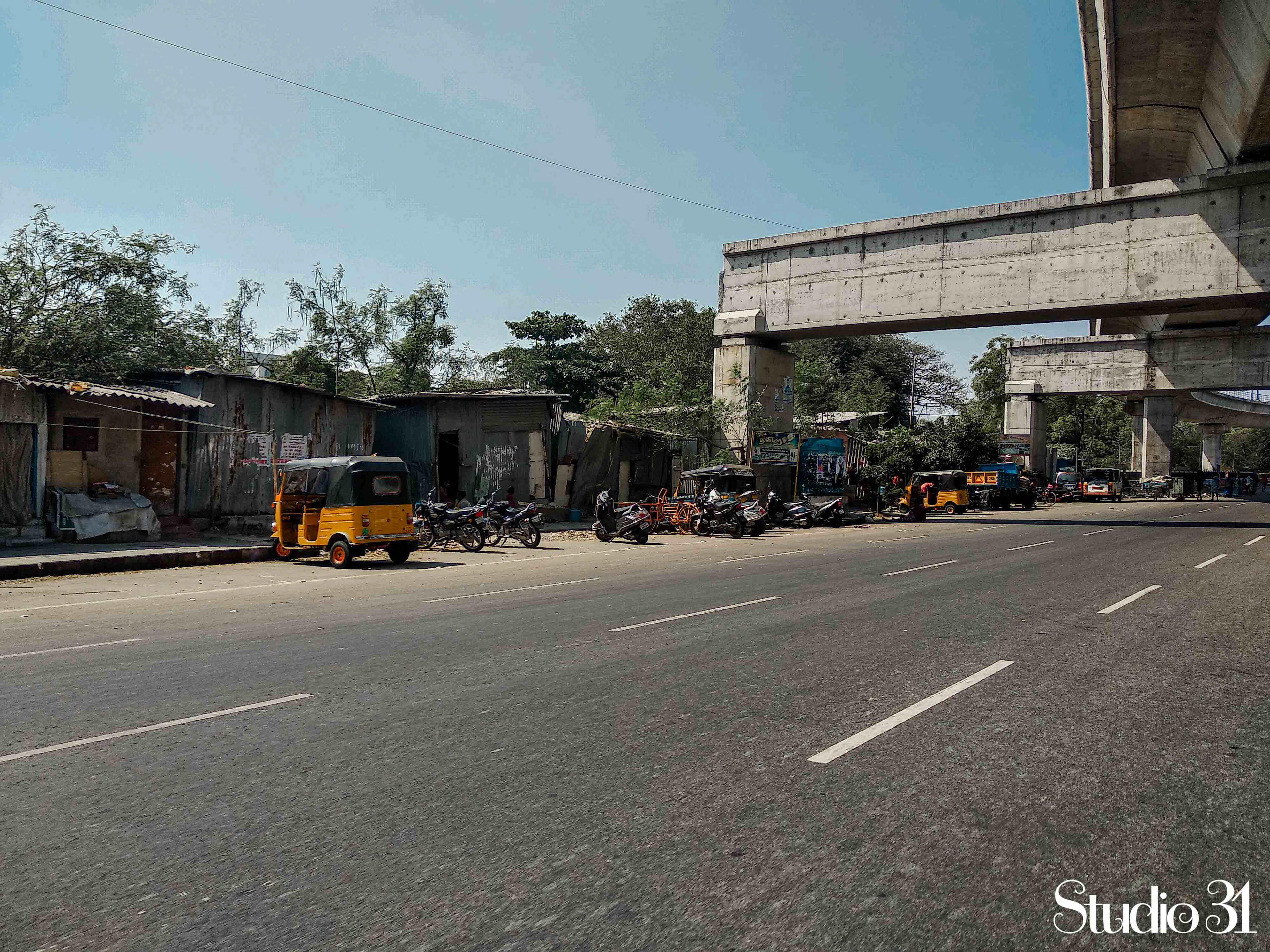 The point of staying indoors is to break the chain, to stop the spread, to control the number of casualties and to outlive the virus. Studio 31 was lucky enough to have been able to help these two lovebirds plan and execute their wedding safely during stage 1 of corona virus, in India. We might not be able to do the same going forward until there's a proper solution to the situation. So, if you do decide to continue with your wedding, we hope you follow the necessary steps and adhere to all the rules mentioned by the government to be out of harm's way and ensure the safety of your guests! ​​​​​​​
Stay home, stay safe, wash your hands and be responsible! 
Corona-virus-wedding-coronawedding-COVID-19wedding-wedding-in-the-times-of-corona-coronavirusweddingplanning-loveinthetimesofcorona-chennaicoronawedding-coronavirusoutbreak-COVIDwedding-coronavirusinindia-21daylockdown-pandemicwedding-weddinginthetimeofcorona-weddinginthetimeofpandemic-globalpandemic-coronaviruswedding