Celebrating life. Quintessentially.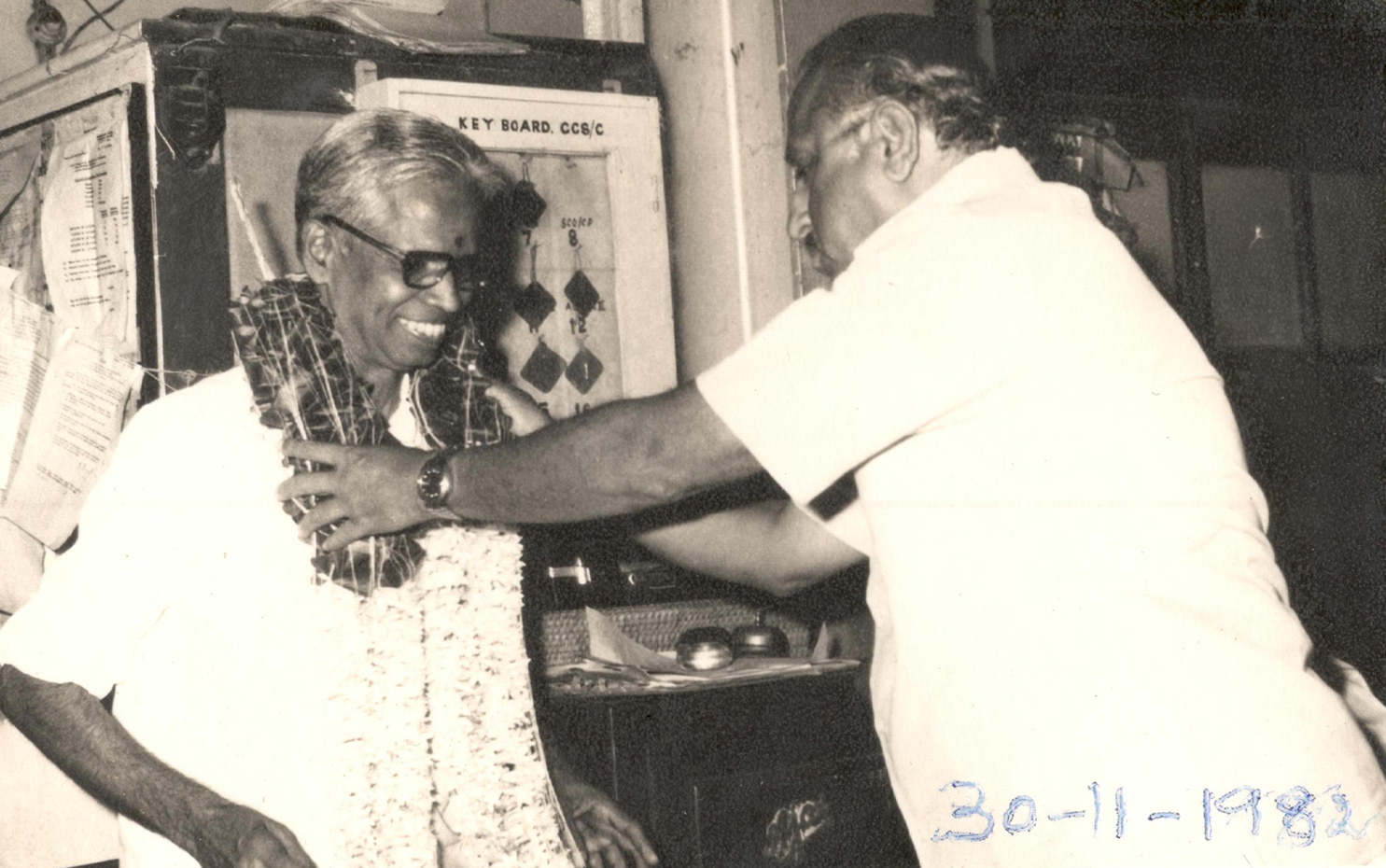 Those unique pair of glasses, his usual white veshti and a book, this is how most of us fondly know SRK  as. Quipping about things from cricket to politics, he always has a fun side to life. Forever energetic, curious and humble, he always manages to bring an air of positivity to every place he visits. SR  Krishnamoorthy is a multi-faceted individual, whose most amazing quality is to inspire people.

Your life's journey is a perfect example of how one should make the most of every opportunity presented to them. You balanced everything with the utmost elegance, be it family, career, spirituality or hobbies. There is always a certain consistency and harmony to it. When we see your retirement photos, one can see a void in the faces of all your colleagues, portraying the significance of your guidance to them.

You redefined the principles of marriage by ensuring emotional equality always existed between you and your partner. While you laid the path, she became the foundation, and together you've created a beautiful family that is a small army of achievers in itself.

You believed in the importance of changing with time. You are symbolic of that perfect bridge between traditional and progressive outlook to life, and this has resulted in the amazing relationship you have with your children and grandchildren. Being able to have a conversation with them about either books or cricket or anything at all, makes you. Hence, there's never a generation gap, it's all mutual respect and absolute regard for what they are passionate about and how you pushed them to achieve their goals.

Being able to pen down how much you mean to us on a single piece of paper is a herculean task.  Honestly can never do justice and explain the impact you had on our lives. Your motivation, words of encouragement and blessings keep us going. Thank you for being our constant guiding force, for supporting, for always standing by, for not judging, for understanding and for being yourself.


You are inspiring in so many ways. Thank you for pushing us to be better versions of ourselves.