Zarfin & Riyaz | Leela Palace, Chennai
Making decisions in high pressure situations is really hard. I'm sure we have all been in such a situation at least once in our lives. But what happens when you have to decide for someone else? Say your own brother. Well, here's another story that we bring to you during the COVID crisis that's really all about love and appreciation for the little things. 
Before the official announcement of the 21 day lockdown in chennai, our couple Zarfin & Riyaz were set to tie the knot on March 20th,2020 (Nikkah) at ITC Grand Chola and a reception was to be held on March 21st (Valima) at the Leela Palace.
The seriousness of the situation was obviously starting to increase and it definitely did bring doubts into the minds of this couple and their family because safety was an obvious concern. But by taking necessary precautions, they decided to continue on with the wedding on March 20th. There were temperature checks at the entrance, sanitization measures were taken, safety rules like avoiding handshakes etc that were all followed on the day of the wedding. 
But during this time, when the couple were getting married a small obstacle came their way. The officials from Leela Palace called the groom's brother, who held the responsibility of planning and executing the wedding. The officials requested that they postpone the reception to a much later date due to COVID-19. But, there's a tradition in the Muslim culture which states that once a couple is married, within the third day a reception has to be held. This is seen as a sign of respect from the groom's family towards the bride's side of the family. And traditions mean a lot to any family, especially when it comes to weddings. So postponing the event was not an option.
Riyaz's family had to make a quick decision on the spot and they decided to call off the reception at Leela palace, where they expected a guest count of around 400 people. They decided to move the reception to the groom's house and restricted the guest list to just the families of the bride and groom. They made the announcement to their guests during the wedding which is definitely a tough call for any family to make. It might seem trivial, but weddings are something that happen once in a lifetime and it's a dream for most couples. So to have a change in that after taking so much effort to plan and execute it is definitely a hard blow. It also might directly affect the happiness of the couple as it is their big day. 
But Zarfin and Riyaz thought differently. There's always a bright side to situations like these as they help us analyse what is actually important to us and what matters the most. And in this couples case, it was definitely their FAMILY and they decided to look on the bright side. 
From having planned a grand wedding reception at the Leela Palace, they decided to take the festivities to their own living room. 
Let's hear what the brother of the groom Mr. Zafar Hulaq , had to say in Studio 31's first ever podcast. 

​
​​​​​​
Photography is definitely a big component when it comes to weddings. People want to relive memories from their big day. And Leela palace was gracious enough to accommodate these two lovebirds and our crew for a few hours so they could get ready for their big day. 
Here's some beautiful shots of the gorgeous couple getting ready at the Leela palace.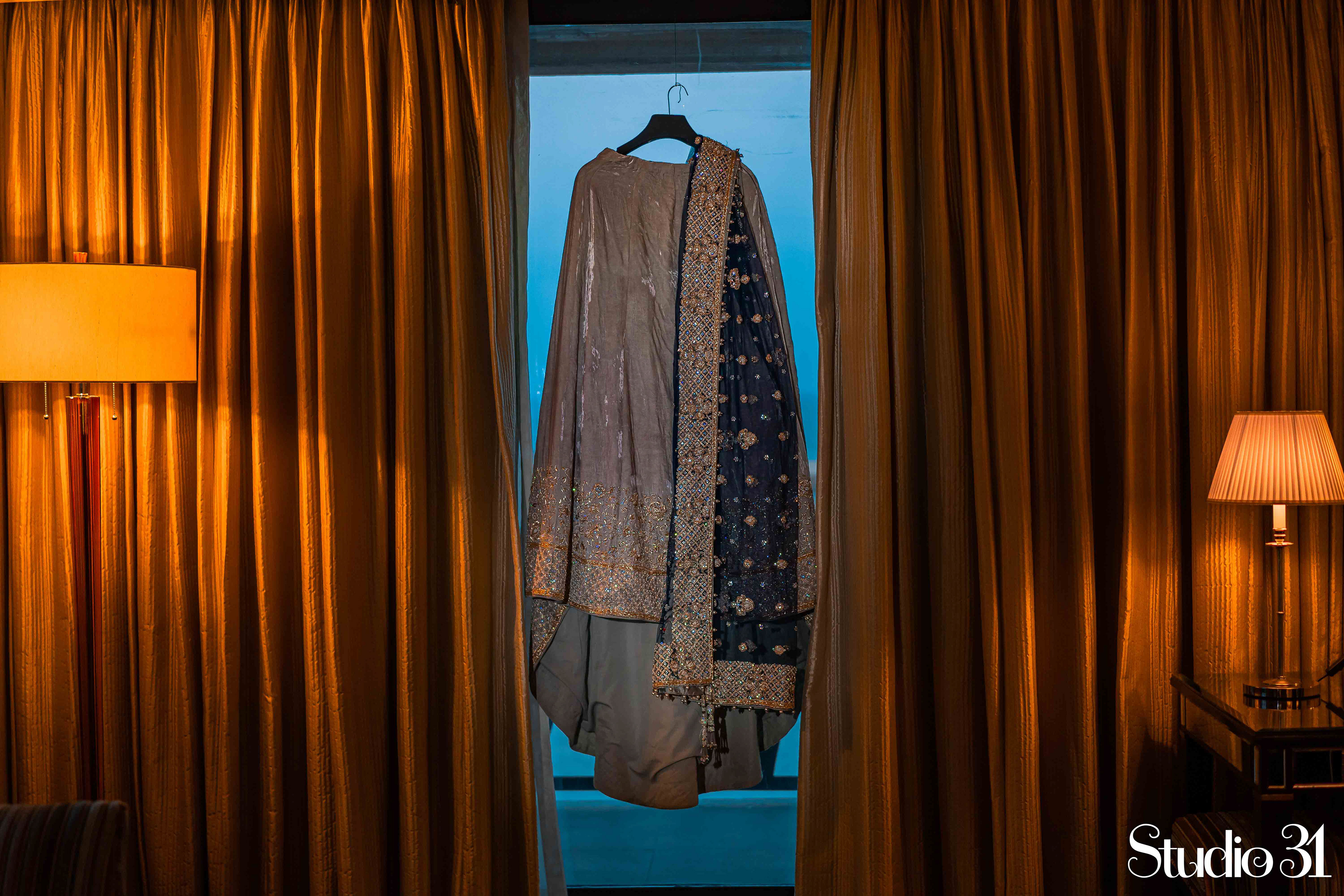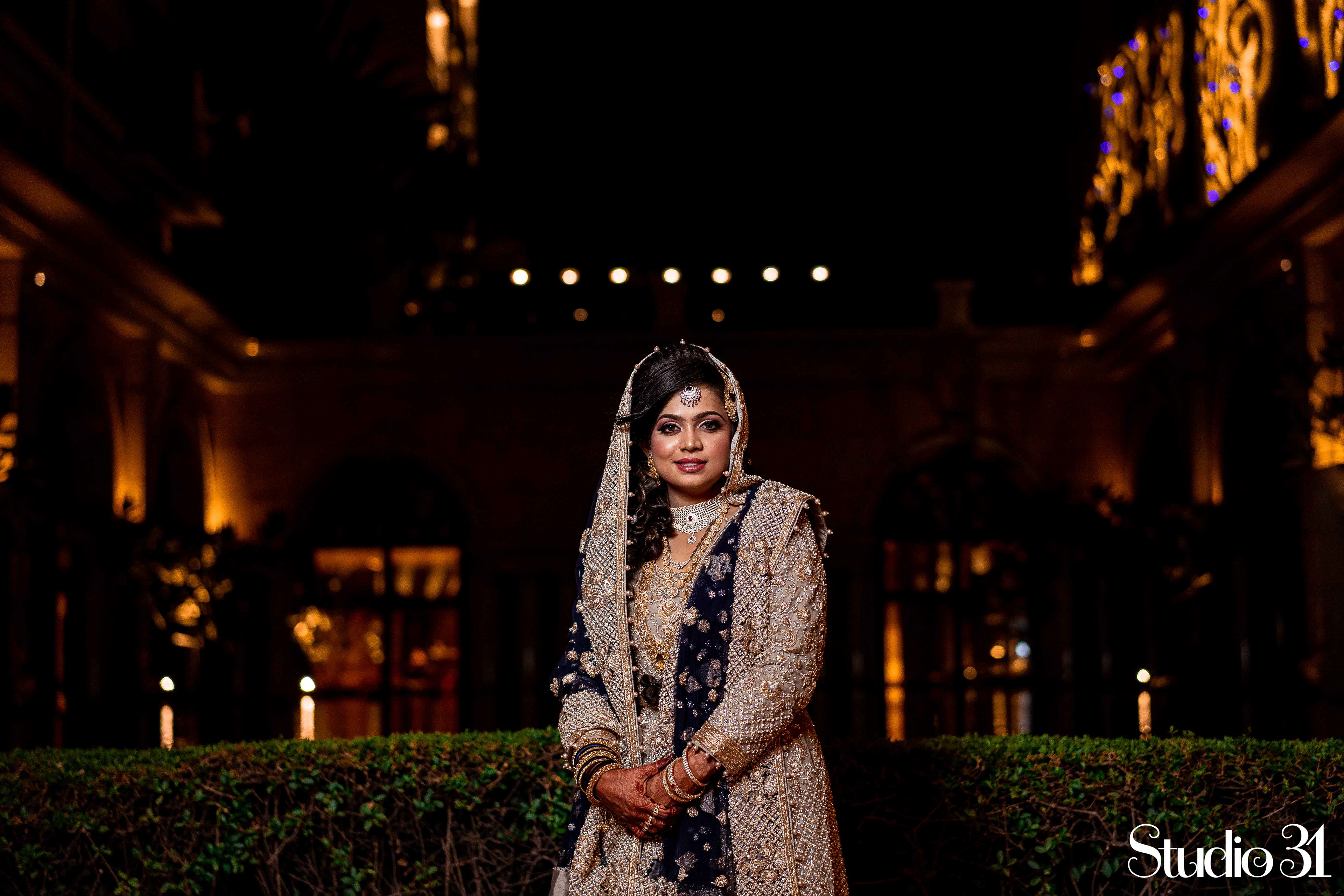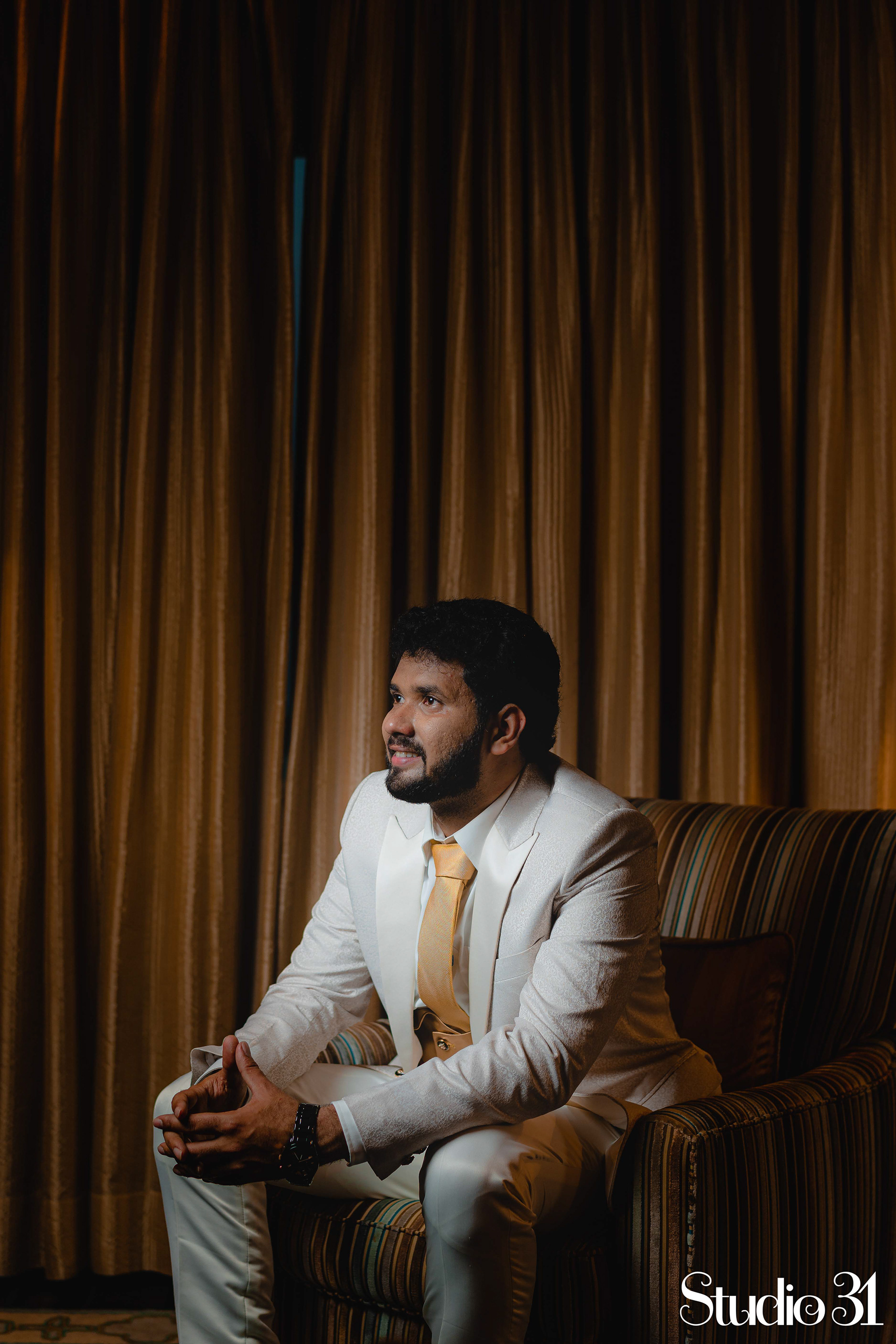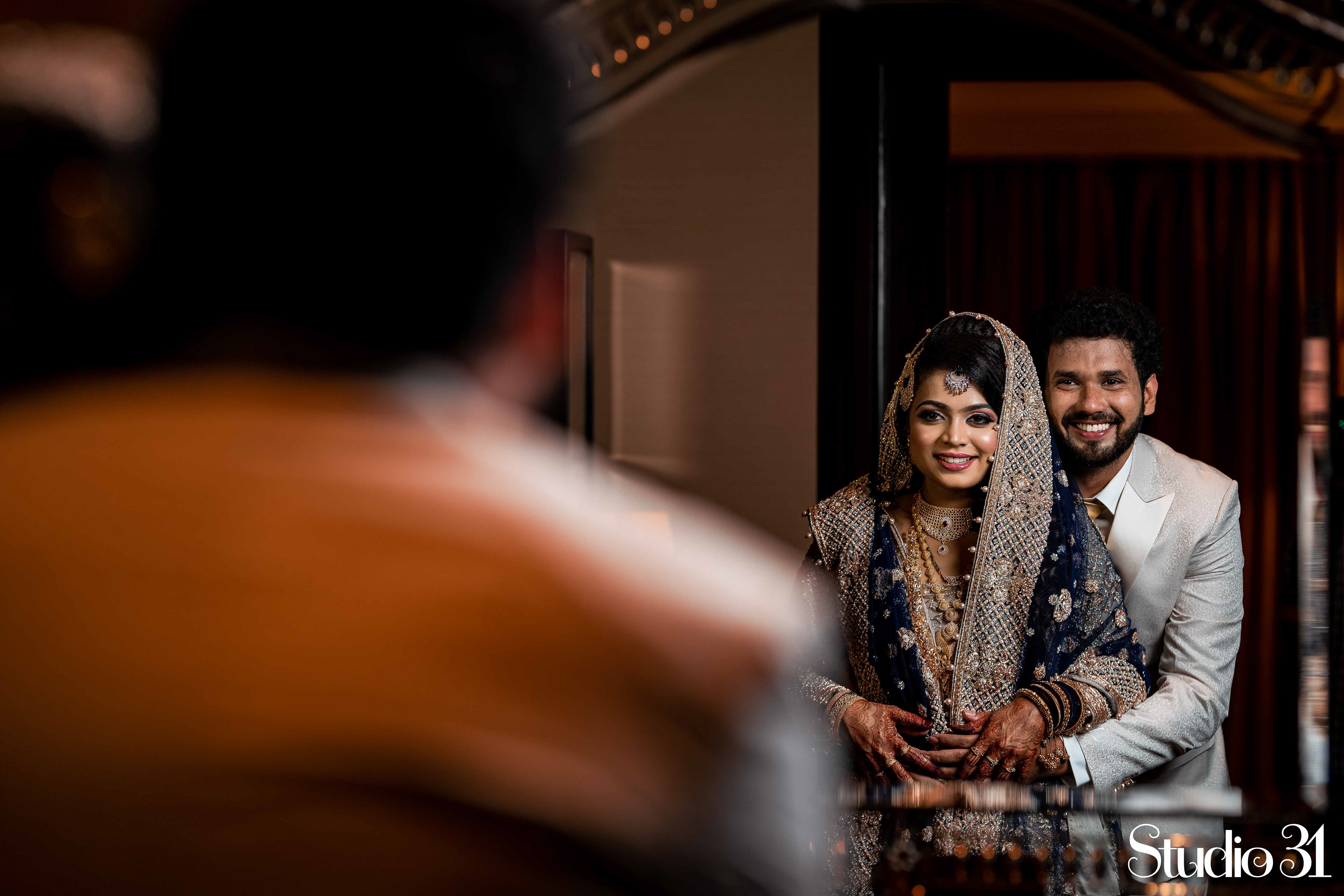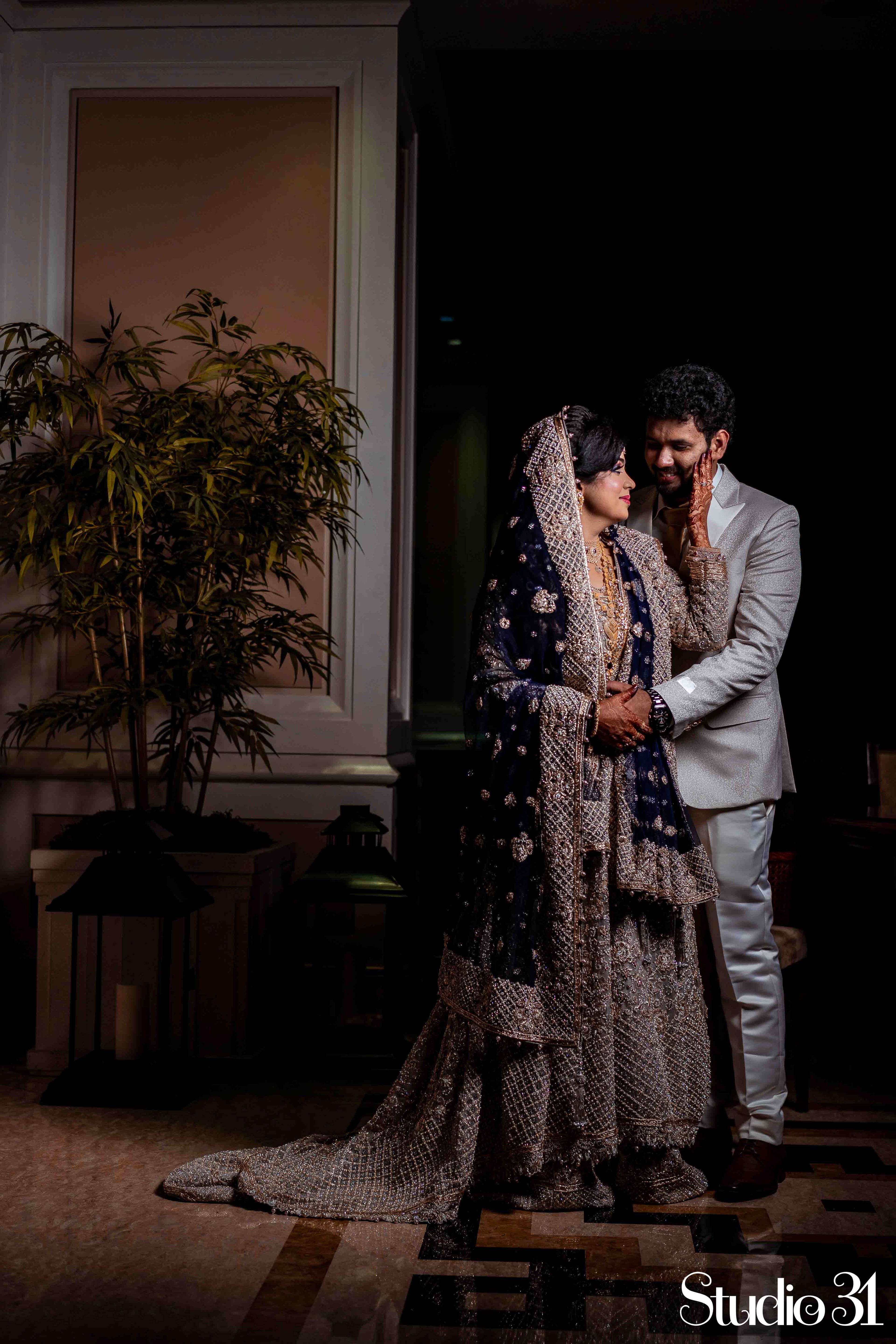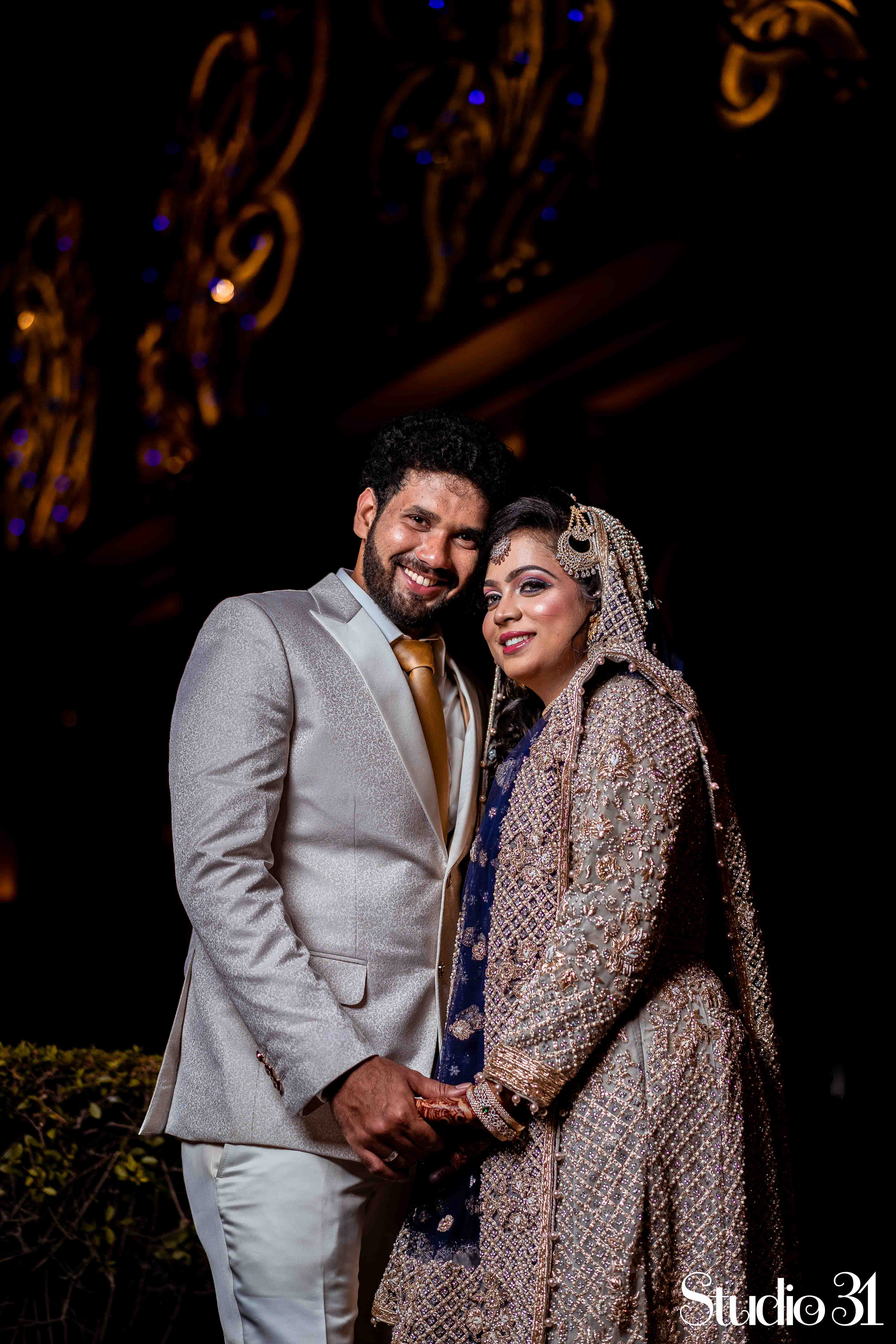 After a short and quick photo session, here's how the event unfolded in our groom's living room.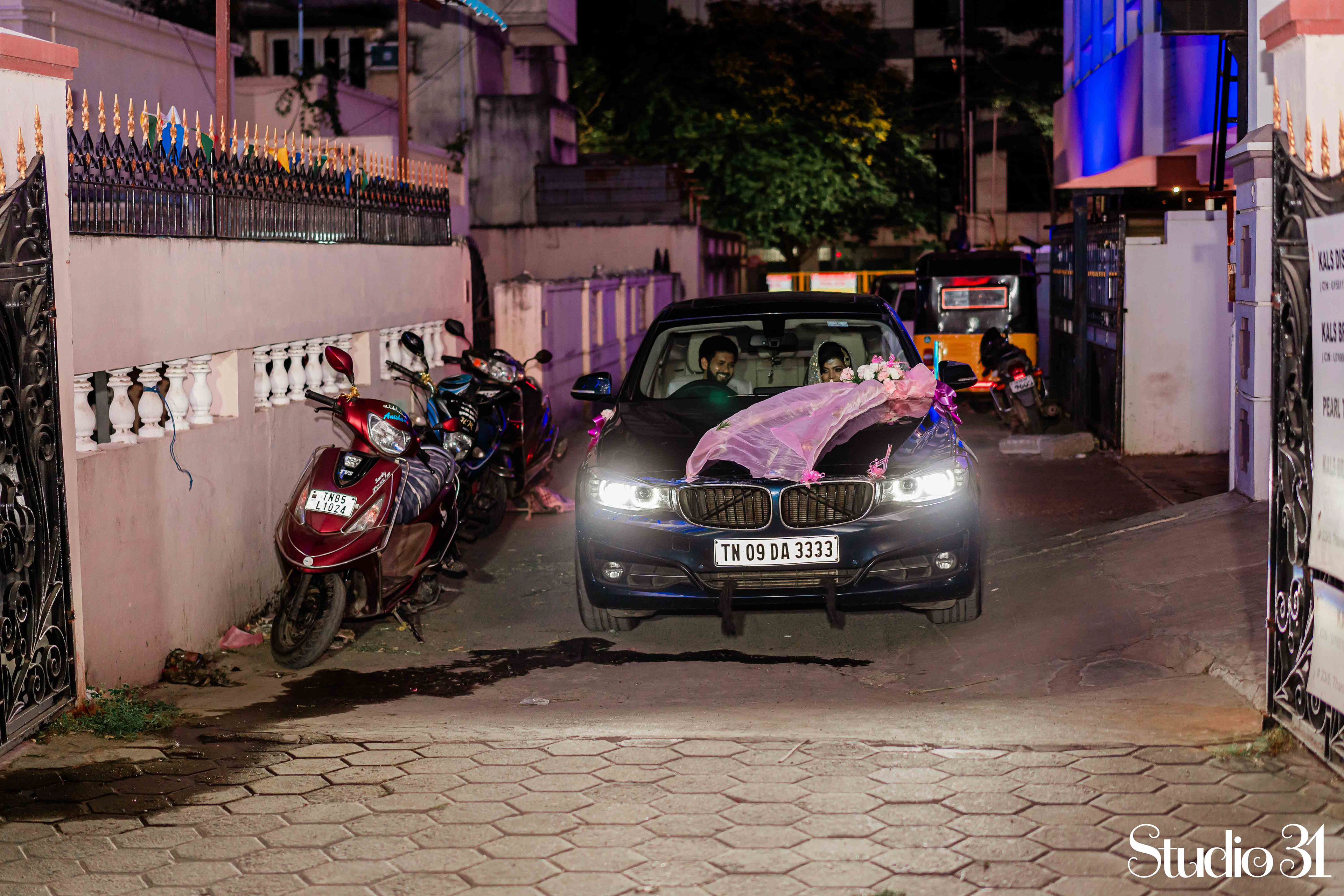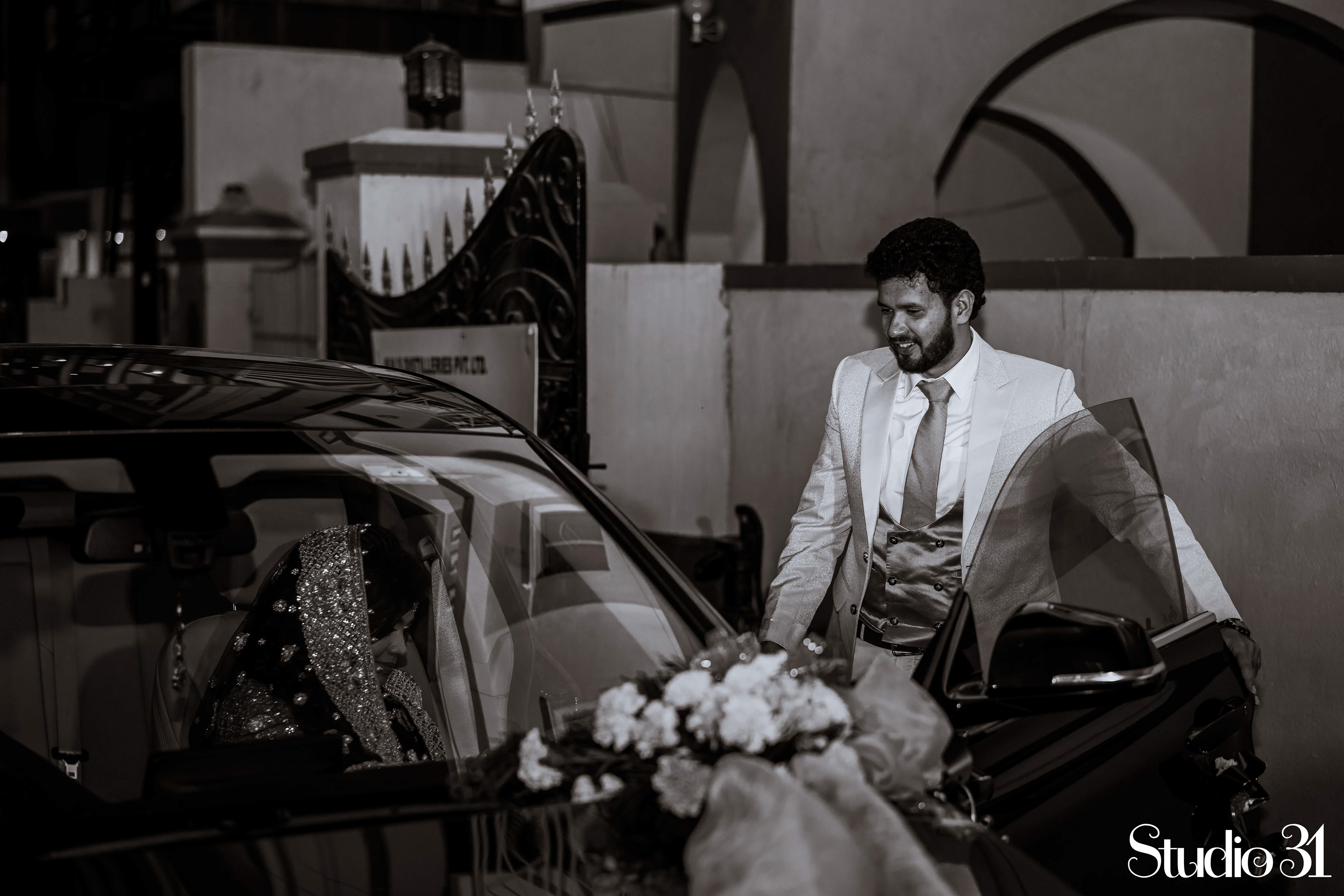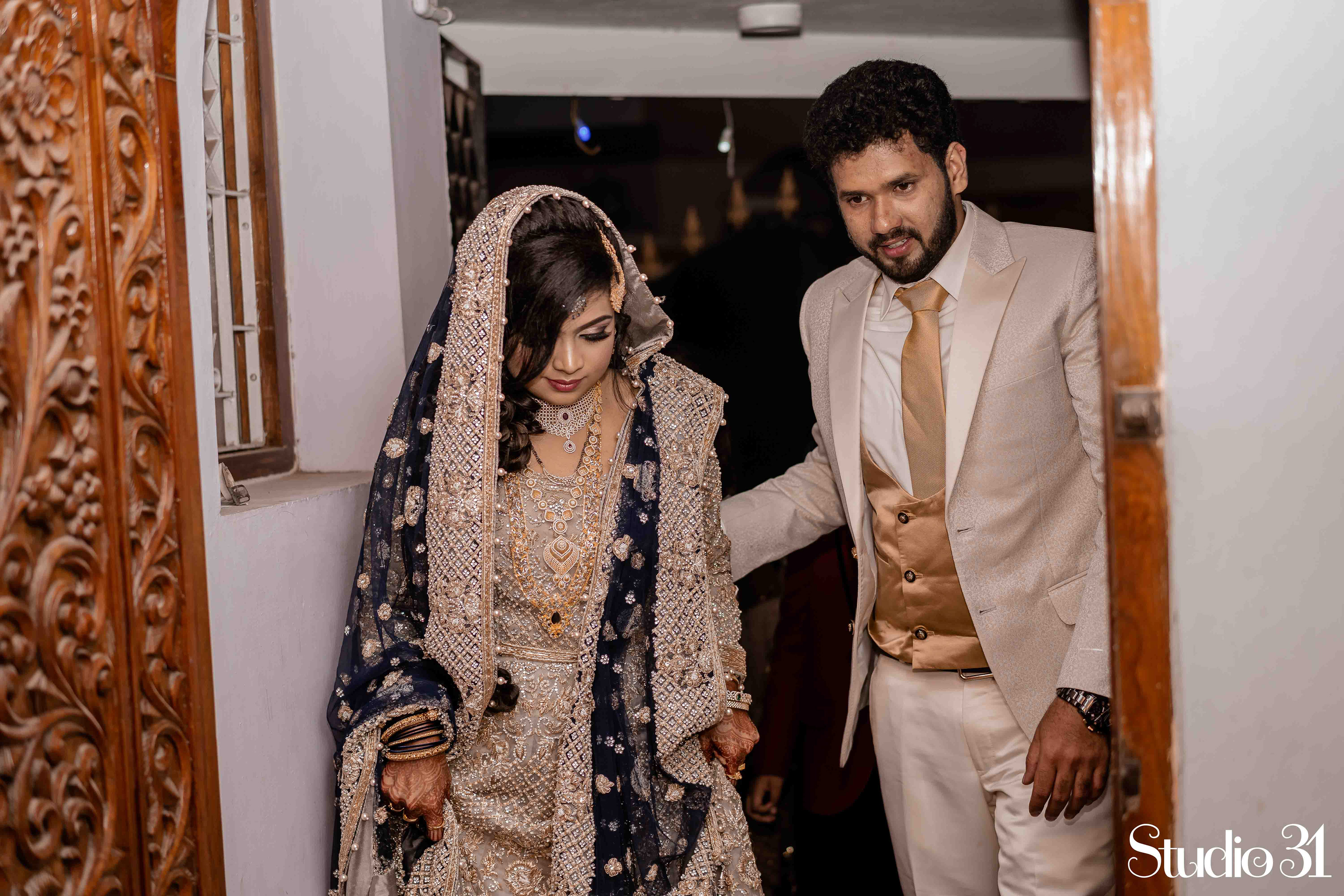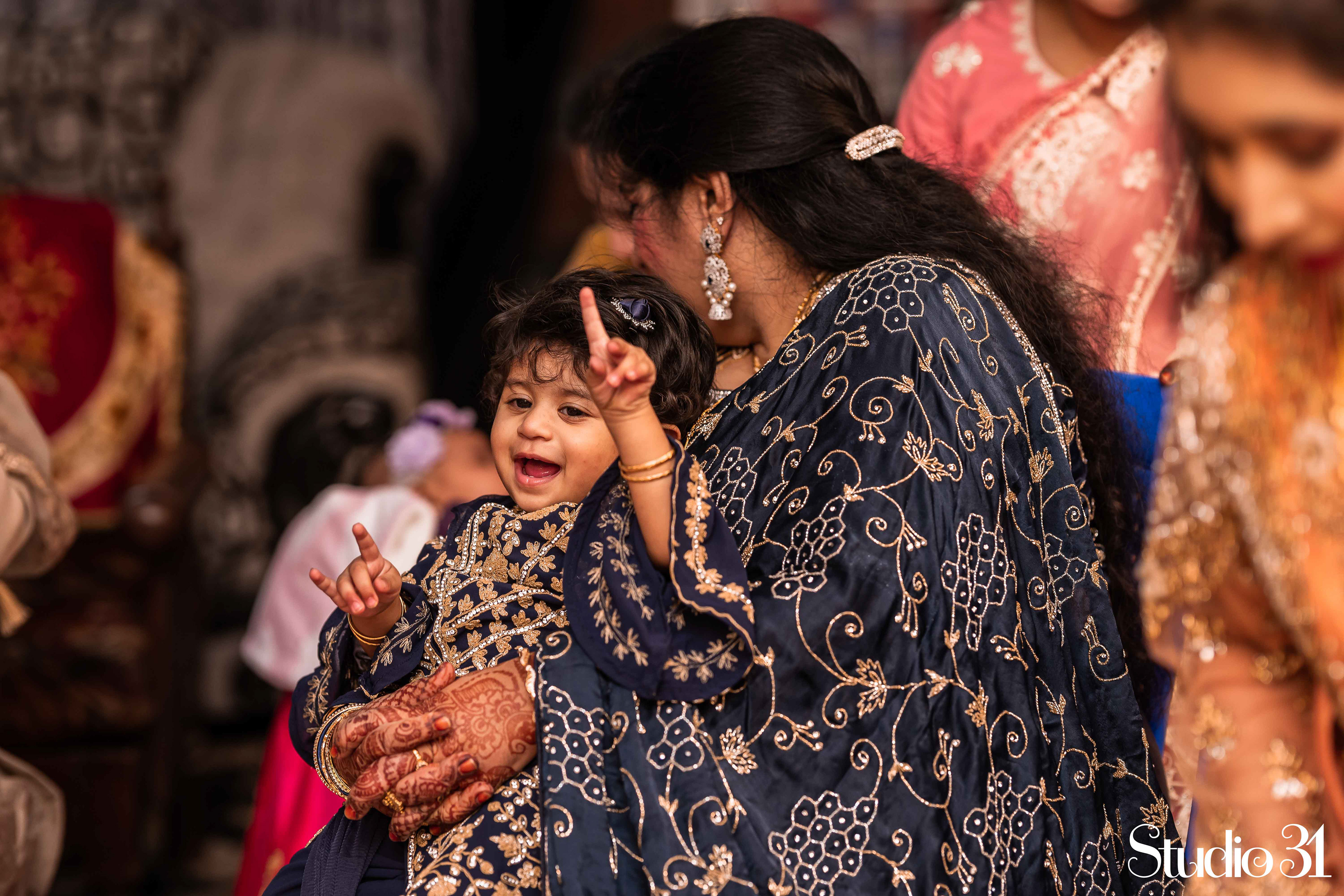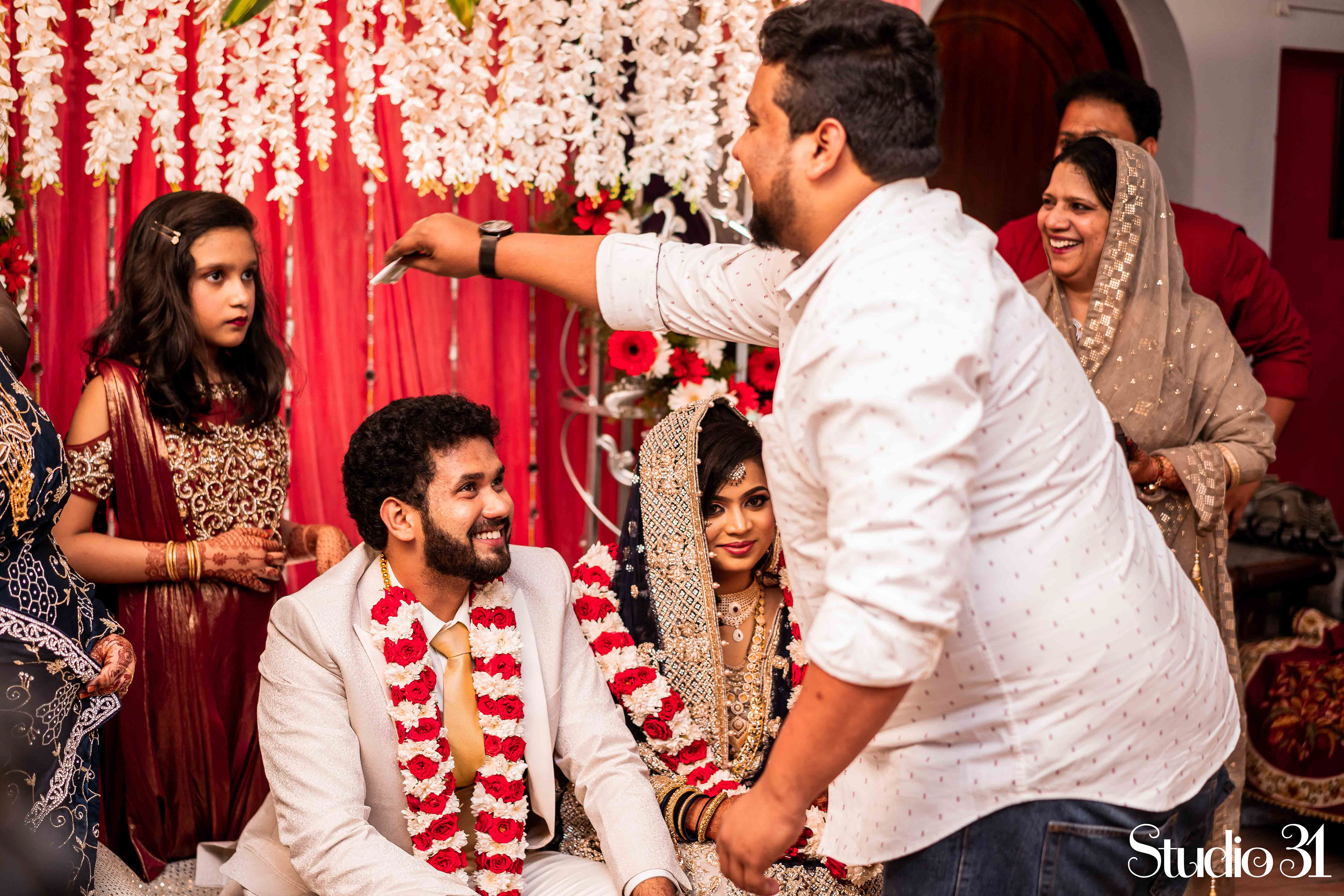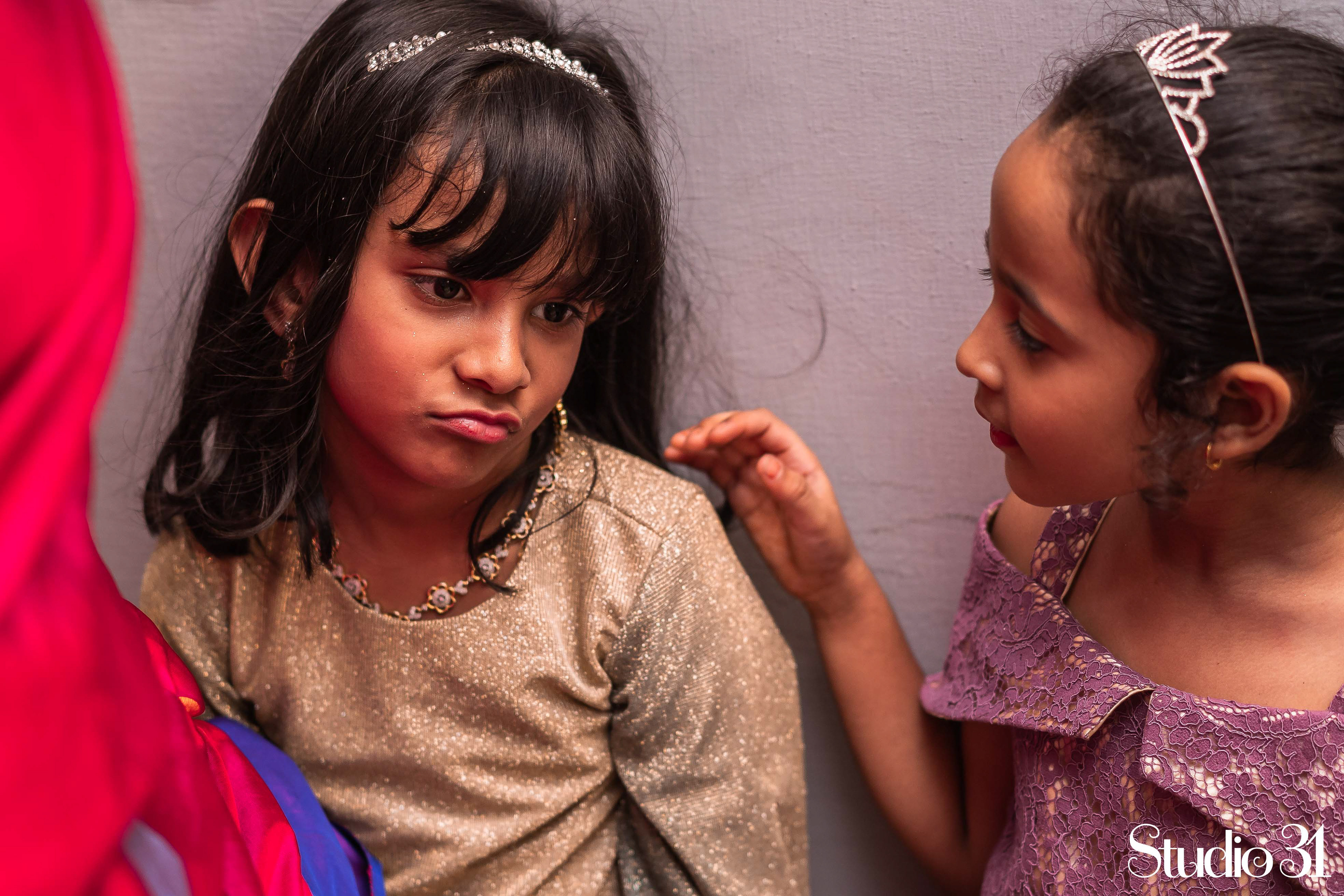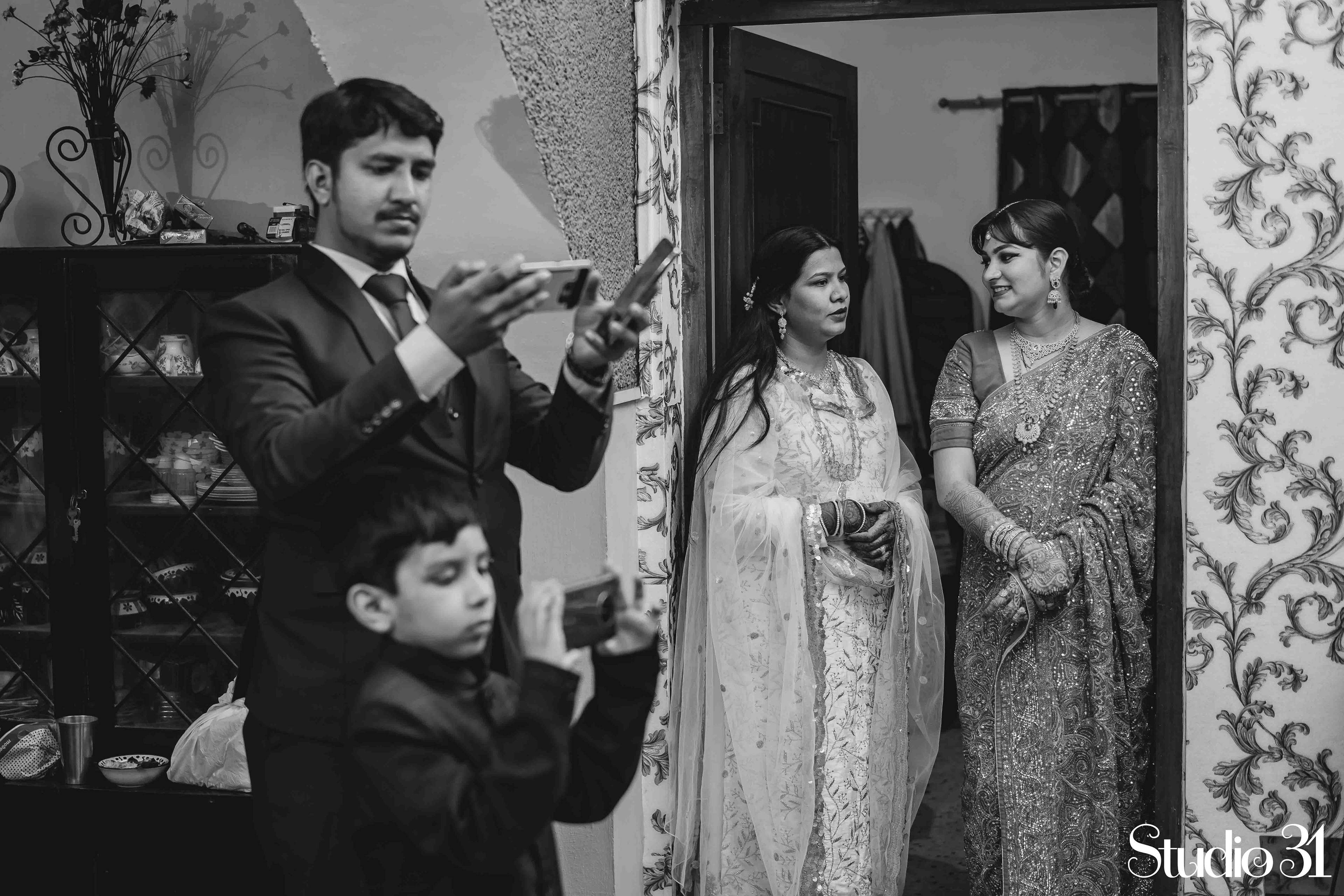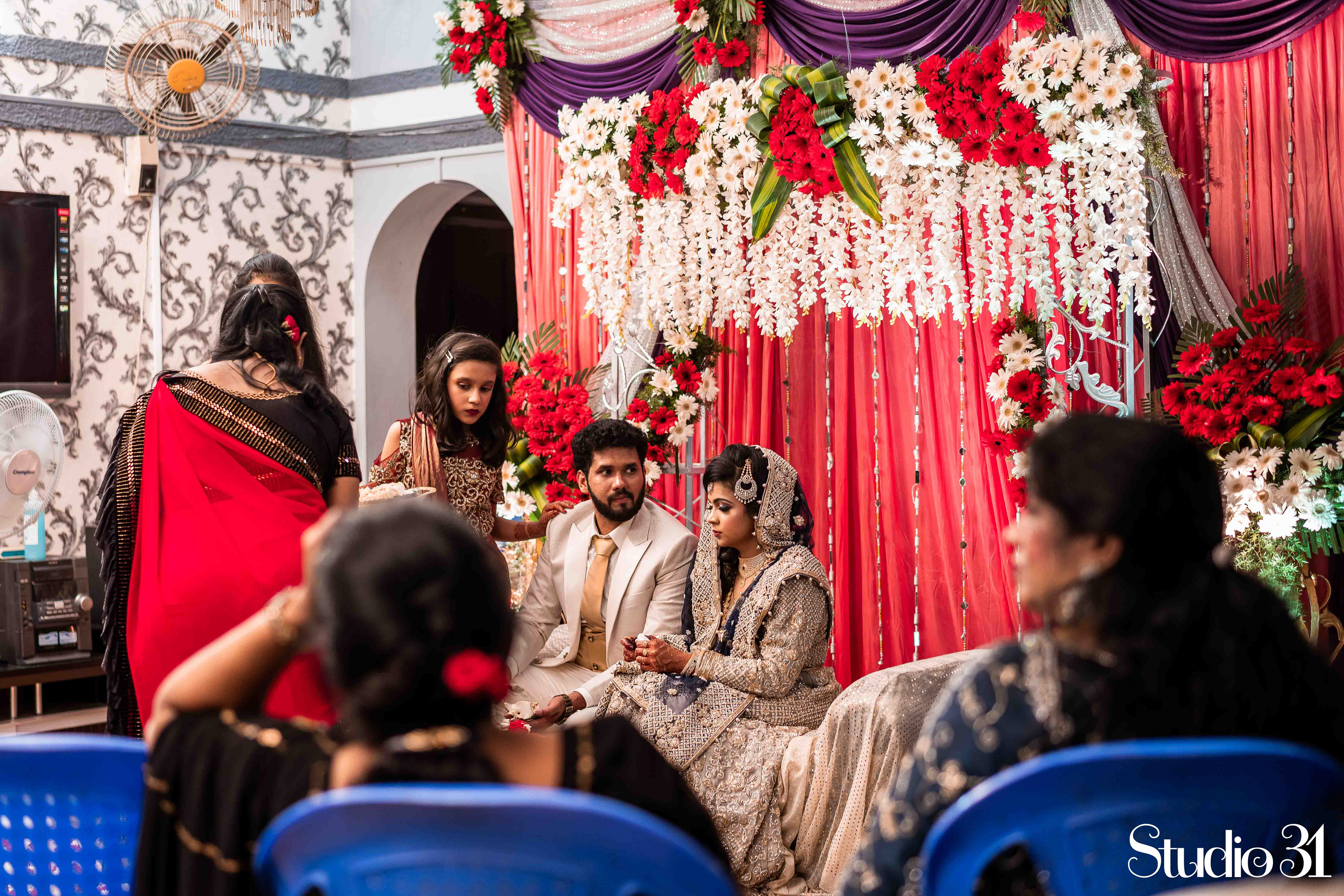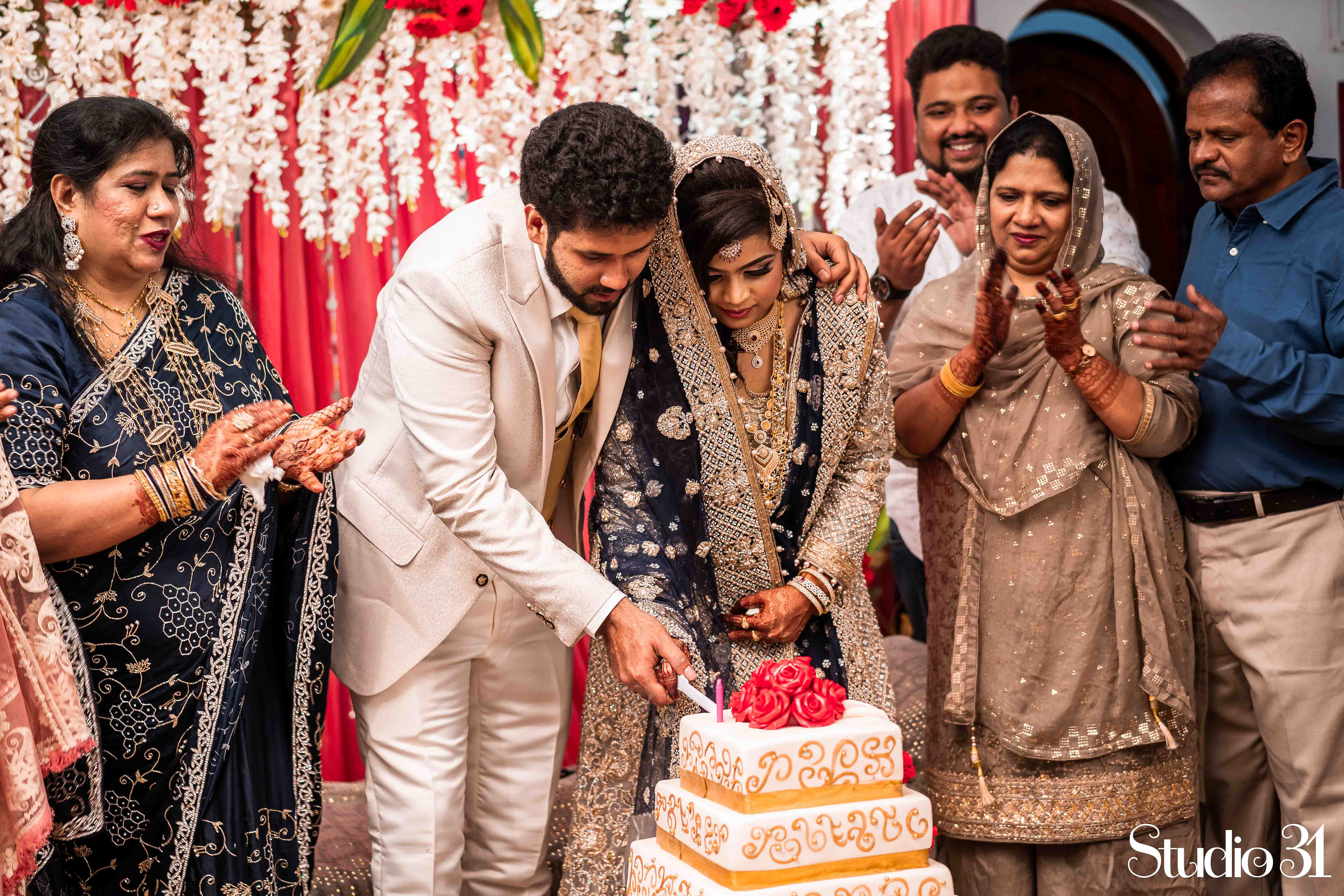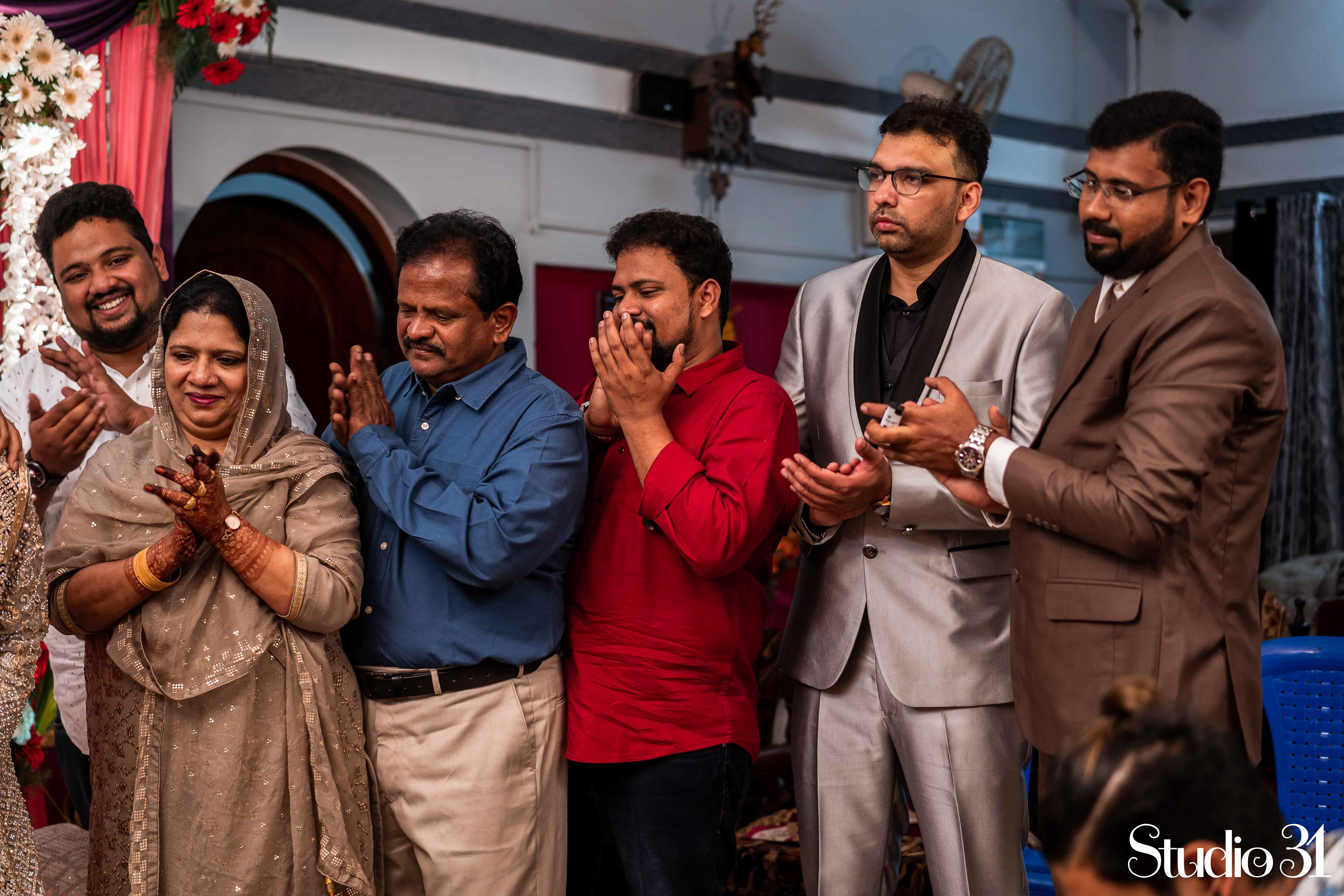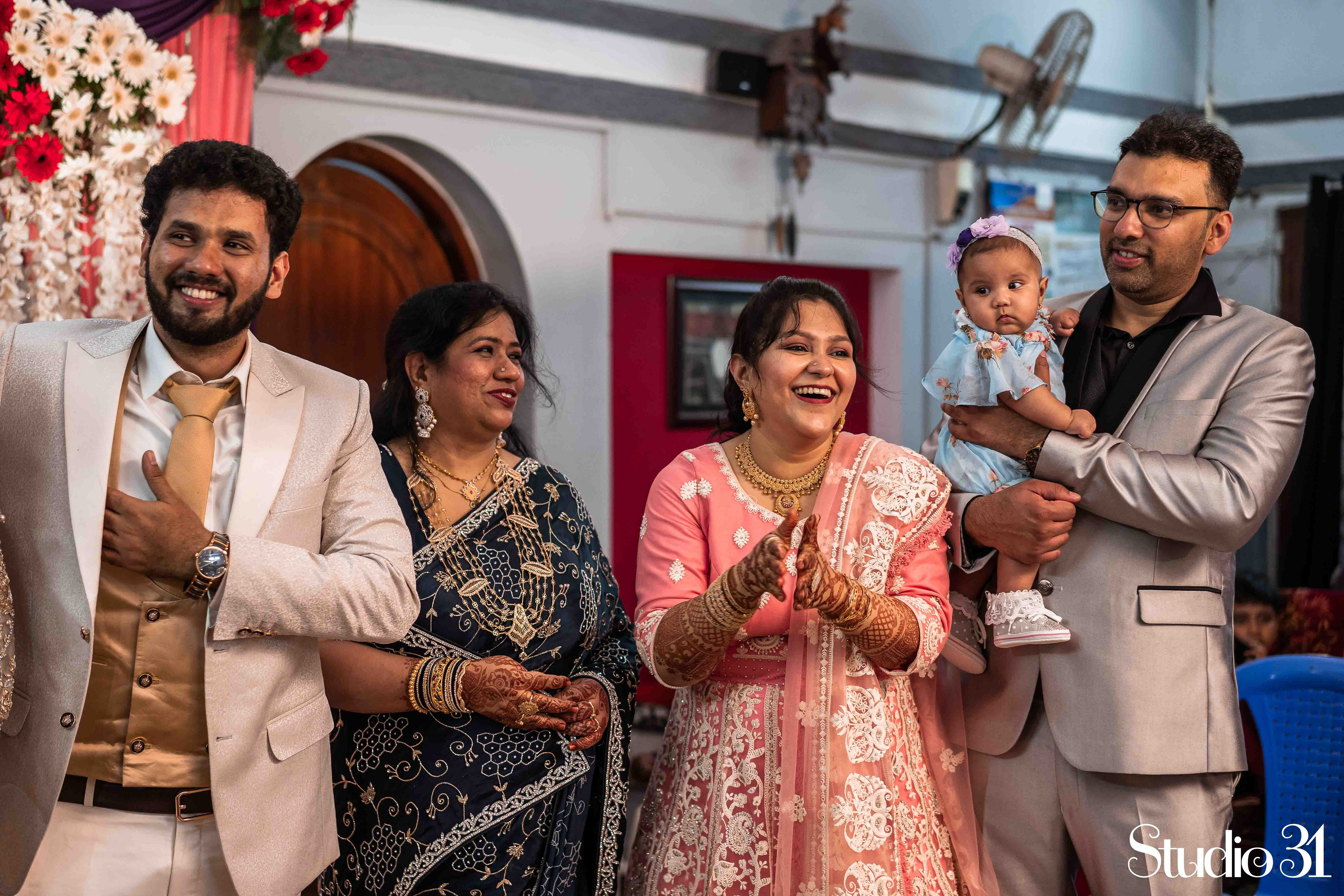 Celebrations at home might not be the ideal wedding plan that people have in their minds. But it definitely does not make it any less beautiful. Because what makes a wedding special is the emotions it carries that would definitely beat the grandeur of any wedding.